Swimming Horses of Barbados
Head to beautiful Pebbles Beach for the remarkable experience of race horses enjoying a morning swim!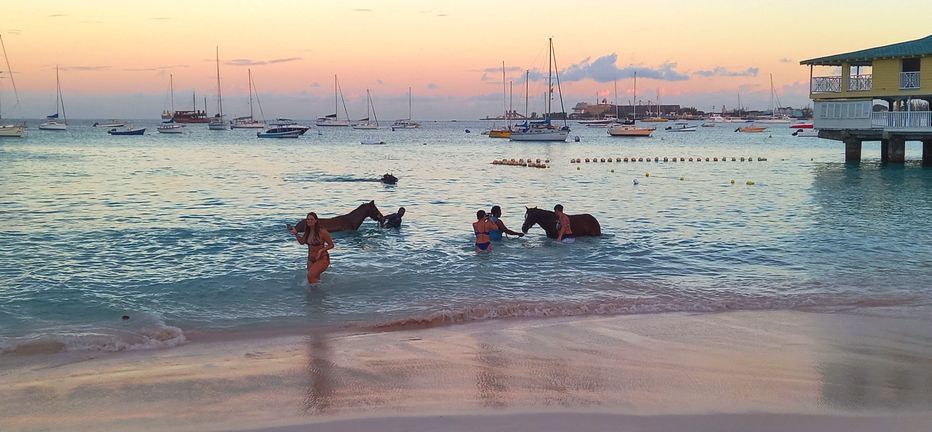 Before the sun rises, grooms from the nearby Garrison Savannah start leading the island's racehorses down the short trek to the beach. This ritual occurs nearly daily between approx. 5:30 am and 7 am.
Some horses make their way directly into the sea, while others enjoy a roll in the sand before their swim. Once in the water the horses swim out surprising far to the moored boats before returning to shore. If a horse is recovering from injury or is sore after a race it may stay longer, swimming and soaking in the warm water. There's a steady stream of horses throughout the early morning, and they all seem to enjoy the ritual.
Their individual personalities do shine through... some love to pose for the cameras with fascinated vistors; others prefer less posing & more swimming! Their grooms clearly understand them well and do their best to keep them all content.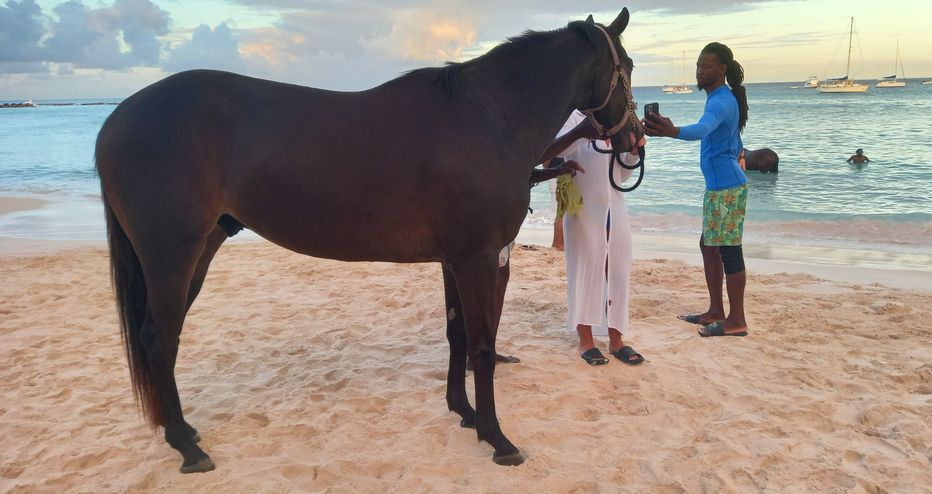 Stay Safe
Please respect the guidance from the grooms, as horses can behave in unpredictable ways, especially if frightened. If they ask you to back away, do so.

Some onlookers choose to enter the water with the horses, while others are content to enjoy the experience from the shore. Do whichever makes you comfortable.
Make A Day Of It!
After the excitement of the swimming horses eases off, tranquility returns to the beach. This is a wonderful spot for a morning of beach lounging, soaking up the sun, kayaking or paddle boarding.

A fresh fish cutter from Cuz Fish Stand and some of Chris' Coconut Cocktails make fine additions to the day.