Pierhead Beach and Pirate's Cove
Located at the northern end of Brownes Beach is the lovely Pierhead Beach.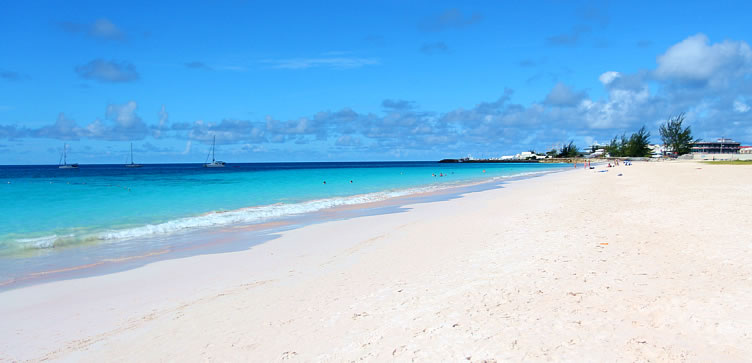 Here the warm turquoise Caribbean waters gently caress the shores, creating perfect conditions for swimming and sea bathing. The wide, soft sandy beach invites you to spread a towel and relax in the sunshine.
Pierhead beach is at the northern end of one of the longest stretches of continuous beach in Barbados. You can start here and walk south all the way to the Barbados Yacht Club.
Wake up early and head to Pierhead to see some of the top racehorses in Barbados having their ritual seabath!
The beach is located on Bay Street right in the heart of the capital city - Bridgetown. You can easily stroll into town for lunch at one of the many restaurants including fast food outlets and small local eateries.
If you're visiting Barbados as part of a Caribbean cruise, this is a wonderful beach on which to spend the day as it is just about 20 minutes walk from the cruise port.
What's Nearby
Other Barbados attractions and points of interest within 0.25 miles of Pierhead Beach

- accommodation and activities with rates, photos and direct online quotes and bookings.