Barbados National Heroes Gallery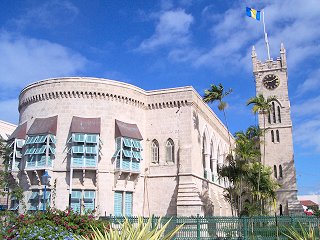 The Barbados National Heroes Gallery and the Barbados Museum of Parliament are housed in the historic West Wing of the Parliament Buildings in the heart of the capital city of Bridgetown.
The Barbados National Heroes Gallery traces the lives and immense contributions made by the National Heroes of Barbados.
A trip to this magnificent museum is an opportunity to understand the values that Barbadians regard highly and to see those values reflected in the struggles and achievements of our greatest sons and daughters.
The museum takes the form of interactive screens, sculptures and murals.
National Heroes Gallery and Museum of Parliament
Parliament Buildings
Bridgetown, St. Michael,
Barbados
Tel: (246) 310-5400
The National Heroes Gallery is located within the World Heritage Site - Historic Bridgetown and Its Garrison.
Heritage Tours