Old Spirit Bond Mall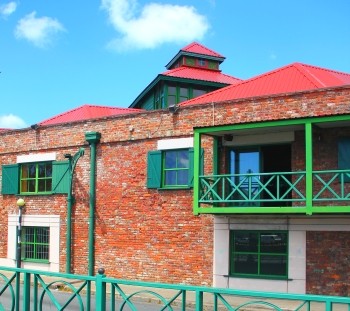 The Old Spirit Bond Mall is located in the heart of the capital city of Bridgetown.
The building dates back to the 18th century when it was used as a warehouse for rum and other spirits (hence the name Spirit Bond). It was strategically positioned next to the careenage where trading vessels would dock to offload their cargo and to collect rum, molasses and sugar to transport back to Europe and North America.
The building has been fully restored, retaining the original brick walls of the building, and boasts an inviting old world charm. It is now home to a number of small shops and is well worth a stop on your visit to Bridgetown.
The Old Spirit Bond looks out over the Bridgetown Boardwalk (Wickham Lewis Boardwalk) to the wharf and careenage where yachts, catamarans and fishing boats are docked.
The Old Spirit Bond is located within the World Heritage Site - Historic Bridgetown and Its Garrison.
View Old Spirit Bond Mall, Bridgetown, Barbados in a larger map