Bridgetown Boardwalk
The Bridgetown Boardwalk (officially called the Wickham Lewis Boardwalk) runs east-west along the waterfront through the capital city of Bridgetown.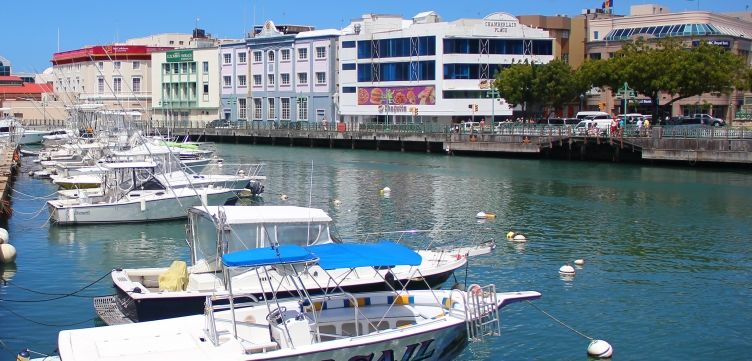 At the western end of the Bridgetown Boardwalk is a small park which celebrates Barbados' maritime heritage complete with cannon and posters showing interesting facts about Barbados pirates!
A stroll along the boardwalk reveals a number of sailing vessels docked in the careenage including yachts, charter fishing boats, and catamarans!
Benches are conveniently located along the boardwalk and these are a great place to enjoy the view as you watch the boats heading in and out. You may even spot a turtle swimming around and coming up to the surface to breathe. The sunset views are also quite spectacular!

During the month of November - when Barbados celebrates its Independence - the antique lamp posts along the boardwalk are lit in the national colours - blue and gold. As Christmas approaches the lighting is changed to seasonal colours such as red and green, or red and gold.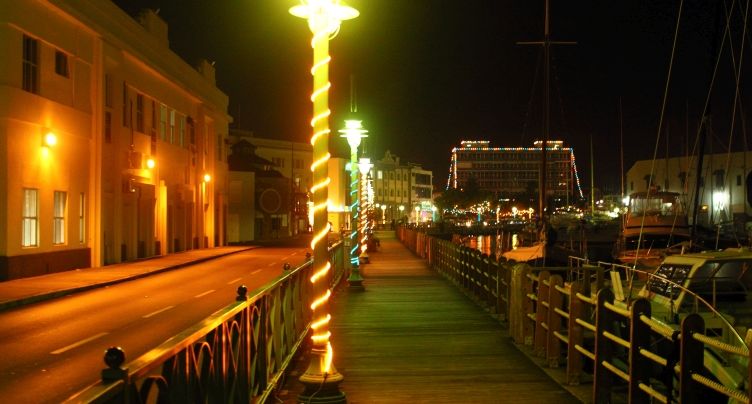 At the eastern end of the Boardwalk is a lift bridge called the Chamberlain Bridge that permits entry into the inner basin of the Careenage. The bridge also leads into Independence Square, a park that serves as a quiet oasis in the bustling capital city.
Opposite the boardwalk is the beautifully restored Old Spirit Bond Mall.
Join A Tour Of Bridgetown