Independence Square Barbados
Location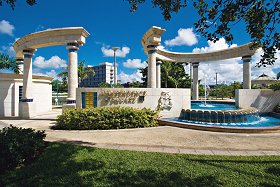 Independence Square is located on the waterfront in the heart of the capital city of Bridgetown and is a lovely spot to relax and take in the sights and sounds.
Take a seat on the benches lining the waterfront to enjoy a view of historic Bridgetown including the Parliament Buildings and National Heroes Square.
Several vendors offer local crafts and light refreshments on the bridge at the western end of Independence Square so be sure to stop by to take a look and maybe purchase a gift or two!
Celebrations
Also take a moment to visit and admire the Independence Arch that spans the Chamberlain Bridge leading into Independence Square.
To the west of Independence Square is the wooden Bridgetown boardwalk which runs along the waterfront. It's well worth a stroll.
During November (the month of celebration of Barbados' independence) the square is lighted in the national colours of Blue and Gold. During the Christmas season many lighted Christmas trees adorn the square. If you are visiting the island at that time of year take a stroll through Independence Square or a night drive through Bridgetown to enjoy this sight.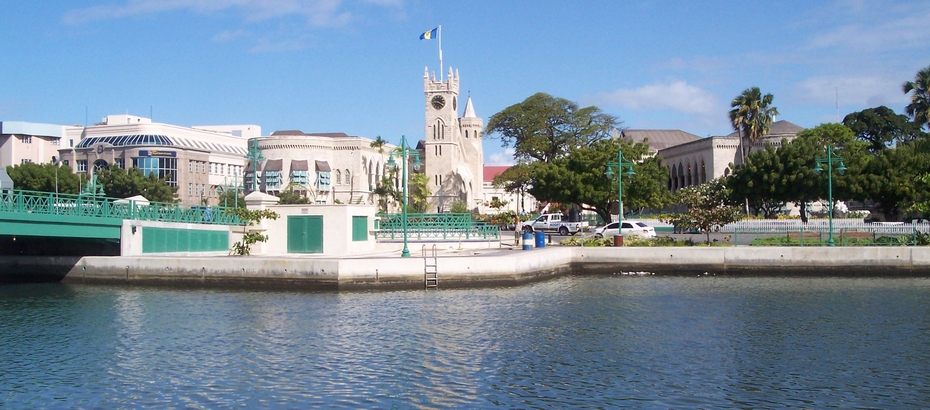 Independence Square also features an amphitheatre, two large fountains, paving mosaics and a statue of National Hero, the Right Excellent Errol Walton Barrow.