Screw Dock / Dry Dock
This historic feature is located in the heart of our capital city Bridgetown, within the UNESCO World Heritage Site.
The screw dock (or dry dock) dates back to the 19th century and is the oldest surviving shiplift in the world.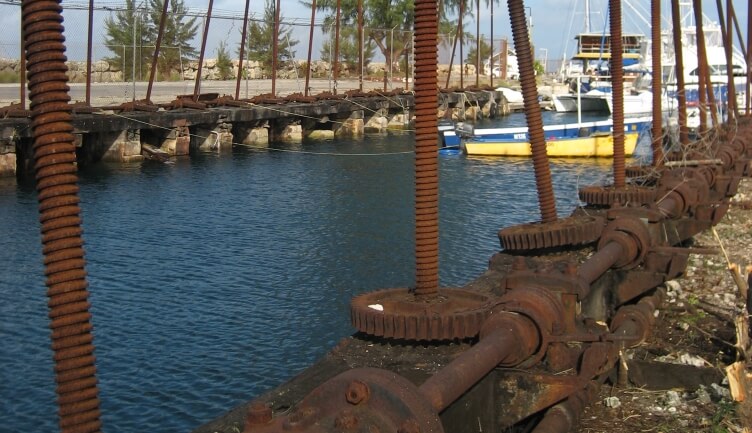 Construction of the dock was completed in 1893 and it served the vital purpose of raising ships for repairs, cleaning and maintenance. The dock had a lifting capacity of 1,200 tons and could accommodate quite large vessels in its 240ft by 46ft enclosure.
The design of the screwdock incorporated power screws for lifting, with the retaining walls built of hard coral stone readily available on the island at the time of construction. Originally the dock operated on steam but was later modernized to run on electricity.
The screw dock is a delightful stop when you visit Bridgetown. A chance to reflect on the ingenuity, attention to detail, and work ethic of our ancestors.
Be sure to stop in at the Historical Maritime Centre for a step back in time through artefacts, displays and photography.