Sandy Lane Beach
The magnificent Sandy Lane beach is situated on the west coast of Barbados, just south of the Holetown area.
The Caribbean waters here are very calm, making this an ideal spot for swimming. Jet skis and catamarans pass by along with the occasional local fishing boat.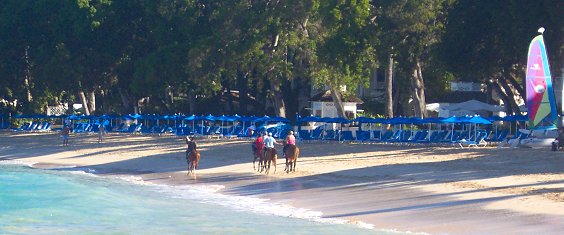 Widely known as the "Sandy Lane" beach, this stretch takes its name from the luxurious Sandy Lane Hotel which is nestled in the mahogany trees, directly on the beach. First opened in 1961, this magnificent hotel has gained a reputation as one of the finest resorts in the Caribbean, and has welcomed royalty, celebrities and the business elite.
The resort also made headlines as the venue for the wedding of golfer Tiger Woods and Elin Nordegren.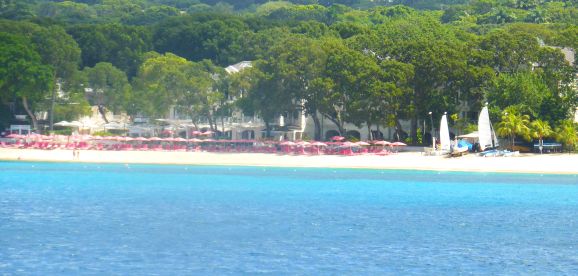 The Sandy Lane Estate is known for its luxurious homes. Members of the Sandy Lane Property Owners' Association have use of the facilities adjoining the beach area of the Sandy Lane Hotel. If you choose to rent a house in Sandy Lane Estate, you will likely also have access to these facilities.
The nearby Holetown area is teeming with restaurants - from casual beach bars to gourmet restaurants. The area is also well known for its duty-free shopping (including the Limegrove Lifestyle Center) and nightlife.
Recommended Nearby Accommodation
Attractions and points near Sandy Lane Beach
Other Barbados attractions and points of interest within 0.75 miles of Sandy Lane Beach

- accommodation and activities with rates, photos and direct online quotes and bookings.


Recommended Barbados Beach Activities