St. John Parish Church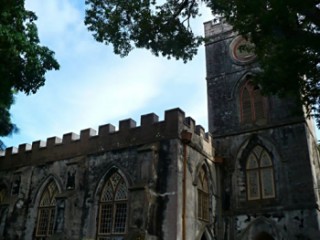 Location: near Hackleton's Cliff, St.John

Date Built : 1836
Historical Facts
This classic Gothic church was built to replace a previous structure which had been destroyed by hurricane in 1831. The chancel was added to the church in 1876.
Main Features : Churchyard contains body of Ferdinand Paleologus (descendant of Constantine), Westmascott statue, spectacular view of East Coast.
On November 3rd 2010 the late Prime Minister of Barbados, Hon David John Howard Thompson was also laid to rest at this historic site.
See also: Anglican Church in Barbados