Barbados Churches
Religion, Worship & Spiritual Retreats
Barbados is spiritually alive, it vibrates with enlightenment and vitality. You will see it in the faces of its fishermen, coconut vendors, shopkeepers, hotel workers, artisans, policemen and pedestrians. You will hear it in our music, in the laughter of its people, in their talk and friendly gossip and you will sense it in their spontaneous, natural and happy disposition.
Religious Denominations in Barbados
There are over 100 religious groups operating in Barbados and their places of worship range from the majestic coral stone structures to the simple chattel house:
Pentecostal
Salvation Army
Historic Religious Buildings in Barbados
When the first English settlers landed in Holetown in 1627, their chaplain quickly erected a church for his congregation and in a short time an entire vestry system of Anglican parish churches and rectories was built. Some of the original churches are said to be haunted and the St. John's Parish Church contains the tomb of the descendant of an ancient Roman emperor.
The original religious buildings of Barbados are beautiful spiritual retreats, steeped in history and tradition, and offering some of the most scenic views of the island.
See Also
The Churches Photo Gallery
Mind and Body Health for Spiritual Wellness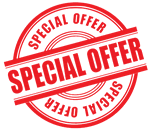 Explore some of the most majestic churches in Barbados capital city Bridgetown. Click here for pricing & bookings
Save time & money:
You won't find it cheaper online or anywhere else.
Don't be disappointed:
Book ahead to guarantee you don't miss out on the best tours & activities.