Barbados Churches
The Anglican Churches and Religion in Barbados
The Anglican church was the first official religion in Barbados. Today it accounts for approximately 30% of church going members, dramatically down from 90% reported in an 1871 survey.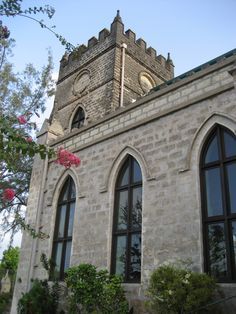 Its membership is of mixed race, although slaves were forbidden membership by the original plantation owners, who were concerned that the church might undermine their authority over the workers. Despite this attitude, with the abolition of slavery in 1838 many ex-slaves were drawn to the Anglican church which fared far better than the other early Christian churches, the Methodist, Moravian and Quakers.
Bishop William Hart Coleridge, the first Anglican Bishop, did much to extend the church's influence by building ten chapels in the rural areas for those who had difficulty reaching the parish churches. His work, which began in 1825 and lasted to 1842, also led to the development of 11 chapel schools and the St. Mary Church in Bridgetown.
Major Anglican Churches in Barbados
St.Andrew Parish Church
St.Joseph Parish Church (closed)
St. Michael's Cathedral