Hackleton's Cliff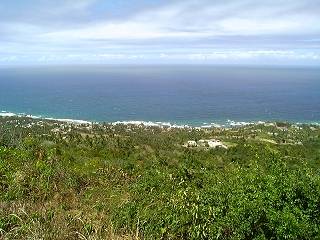 Hackleton's Cliff, in the parish of St.Joseph, rises almost perpendicularly within a few miles of the coastline and reaches a height of one thousand feet above sea-level.
According to legend, the cliff is named after a man who committed suicide by riding his horse off the cliff.
Naturally, this cliff offers one of the best views of Barbados' east coast. Bring along your camera!
Map