East Coast of Barbados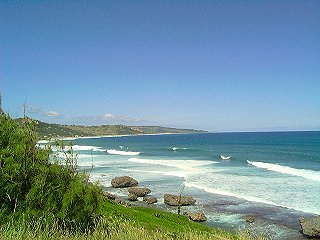 The East Coast of Barbados is well known for its rugged beauty. The Atlantic rollers break on the large rocks at sea to form beautiful mist and foam.
A trip along the East Coast Road gives rise to a most spectacular seascape with the huge Atlantic waves breaking over rocks and reefs to form small pools close to shore.
The scene is completed by the presence of looming hills and mountains inland.
On the East Coast, you will find the "Soup Bowl" a popular spot for surfing and scene of an annual international competition.
Why not stay on the East Coast?