Ragged Point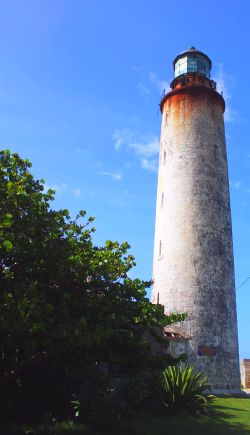 Ragged Point is the most easterly point of the island and offers a spectacular view of the rugged coastal scenery along almost the entire east coast of Barbados.
In fact, on a clear day you can see all the way up the coastline to the northern points of the island such as Cove Bay and Pico Tenerife.
Off the coast lies Culpepper Island, a tiny island that can be reached by swimming at low tide.
Located at Ragged Point is one of four lighthouses on the island, the others being found at South Point, Needhams Point and Harrison Point. Note that the Ragged Point lighthouse is not open to the public.
There are several small bays along this coast, but they are not easy to access and have very strong currents. You should NOT attempt to swim here. You can enjoy a stroll along the clifftops where you'll be rewarded with exhilarating breezes and beautiful views. You'll often see locals along the clifftops fishing.