Animal Flower Cave
The Animal Flower Cave is located at the most northerly point of Barbados in the parish of St.Lucy.
The name "Animal Flower Cave" comes from the sea anemones found in the pools of the cave. Some of these pools are deep enough for you to swim in.
There are also several openings looking out to sea, offering spectacular views!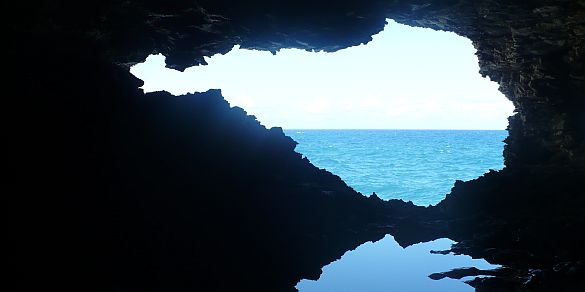 The walls of the Cave are full of interesting formations which have been coloured green and brown by oxidation of copper and iron. See if you can spot the lizard, turtle and hand formations as you explore the cave!


Be sure to also stop in at the clifftop bar and restaurant... serving the best lemonade in Barbados, along with other refreshing drinks and local dishes, including a range of cutters.