Little Bay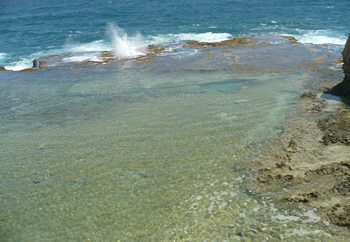 Little Bay, located on the north-east coast of Barbados, is a unique spot with interesting pools, breathtaking scenery and magnificent blowholes!
Set among the rugged cliffs that are typical of this part of the island, Little Bay is truly a little haven. Nature has created a small "swimming pool" carved out of the rock and this pool is safe for swimming.
Beyond the rocks the waves are powerful, smashing into the rocks and creating lovely blowholes that spout high into the air.
A climb onto the cliffs overlooking Little Bay provides a wonderful view of the Bay and the northern coastline but be sure to wear shoes as the rocks are quite sharp.
Just a minutes drive away is Cove Bay.
To discover this scenic location and others, we recommend taking an island tour.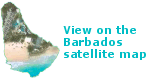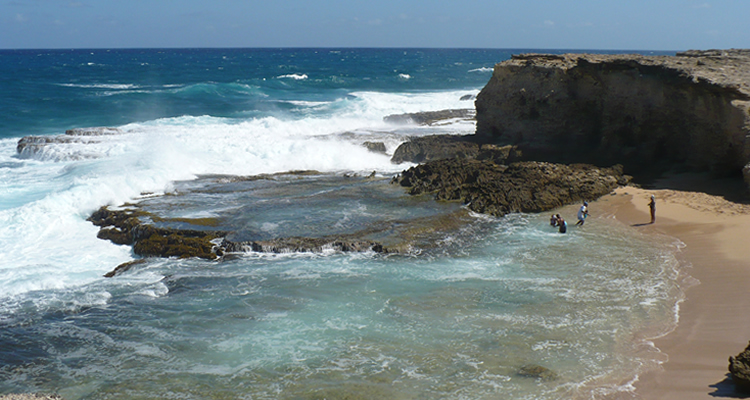 Attractions and points near Little Bay
Other Barbados attractions and points of interest within 2 miles of Little Bay

- accommodation and activities with rates, photos and direct online quotes and bookings.