Goat House Bay
Tucked away below the rugged clifftop in the north of Barbados is the inviting Goat House Bay.
You can drive quite close the bay, turning off the main road at Rockfield, parking by a row of Casuarina trees (which makes a lovely picnic spot), and continuing the rest of the way on foot. Head to the west along the clifftops and you'll soon spot the bay.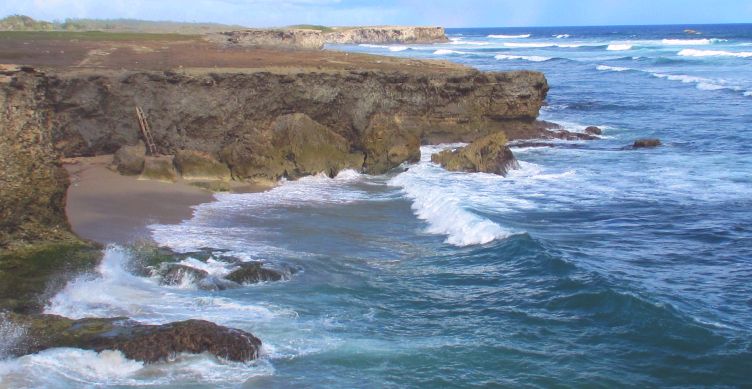 If you're brave enough, head down the ladder into the bay. Otherwise, take a scenic walk along the clifftops enjoying the refreshing ocean breezes, ruggedly beautiful coastline, and pounding surf.
This truly is Barbados at its unspoiled best.
What's Nearby
Other Barbados attractions and points of interest within 1 mile of Goat House Bay

- accommodation and activities with rates, photos and direct online quotes and bookings.