Pirates Tavern Restaurant
Pirates Tavern Restaurant
Whether you stop in at Pirates Tavern after exploring the incredible Animal Flower Cave, or head there just for the food, a dining delight awaits.

This clifftop restaurant offers spectacular views of the majestic waves of the Atlantic Ocean and somehow manages to be both casual and elegant at the same time!

The menu features lots of local 'cutters', a kind of sandwich and with cheese, fish or chicken livers. Caribbean dishes include roti and bul-jol. Or choose from fresh salads or the yummy catch of the day!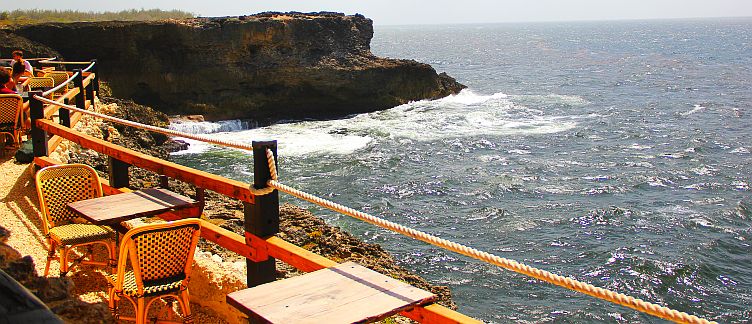 Location
Animal Flower Cave
North Point
St. Lucy