Barbados Airport: Customs
Allowances
General duty free allowances in Barbados.
Personal Effects: 1 litre of potable spirits or wine.

All articles in excess of this exemption are subject to the relevant duty and tax.
Personal effects are passengers' baggage containing apparel and articles for personal use which a traveler may reasonably require during his vacation e.g. clothing, cosmetics and accessories.
Restricted or Prohibited Items.
The importation of certain articles are restricted or prohibited in order to protect the community, to maintain animal and plant life, among other reasons. Prohibited articles such as illegal drugs and pornography will be seized and persons may face penalties or prosecution.
Restricted items may be released after inspection by the appropriate agency or detained until conditions of the restrictions are met. Receipts are issued for all articles detained by customs.
Among the restricted items are:
Fruits and Vegetables. All fruits, vegetables, plants, cuttings, seeds or unprocessed plant products must be declared to customs and presented for inspection by a Plant Quarantine Officer. Fresh fruits from certain countries are prohibited in order to prevent the spreading of pest and plant diseases. Certain plant, seeds or cuttings may require an import permit and a photosanitary certificate. Request for import permits and further information should be addressed to:
Plant Quarantine
Ministry of Agriculture,
Graeme Hall
Christ Church
Barbados
Tel (246) 428-4150
info@agriculture.gov.bb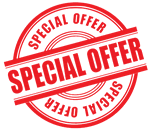 Clear customs quickly with the Fast Track Arrival Service ››