Rockley / Accra Beach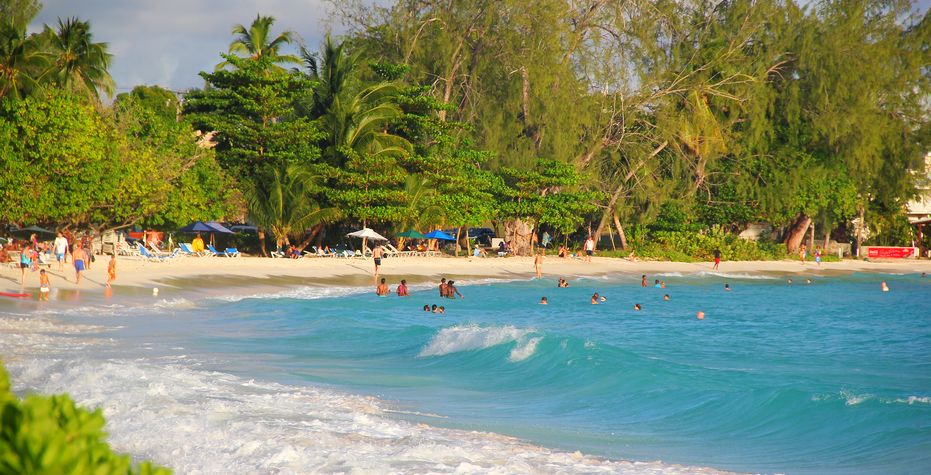 Also known as Accra Beach, this very popular south coast beach offers a combination of exciting waves and calm swimming.
The southern end of the beach is perfect for smaller children, as there is a pool-like area protected by rocks that break the force of the waves. For older children the thrill of boogie boarding on the crested waves awaits!
Relax on a chaise lounge or on the soft white sand, under the shade of a casuarina or sea-grape tree, or enjoy one of the many watersports activities that are available from the beach such as windsurfing, Hobie Cat rides and body surfing.
Browse the colourful kiosks for tropical clothing & local jewellery and handicraft. Or head to the small restaurant kiosks for a refreshing Banks Beer or tasty fishcakes, a Bajan specialty! For a great lunch and wonderful rum cocktails stroll to Tiki Bar at the southern end of the beach.
Or hop across the road to Quayside Centre for a great lunch (grilled fish, Chinese, pizza, pasta, ice cream) and to shop for local craft, giftware and beachwear.
Rockley Beach is also a popular hang out spot for viewing amazing colorful sunsets!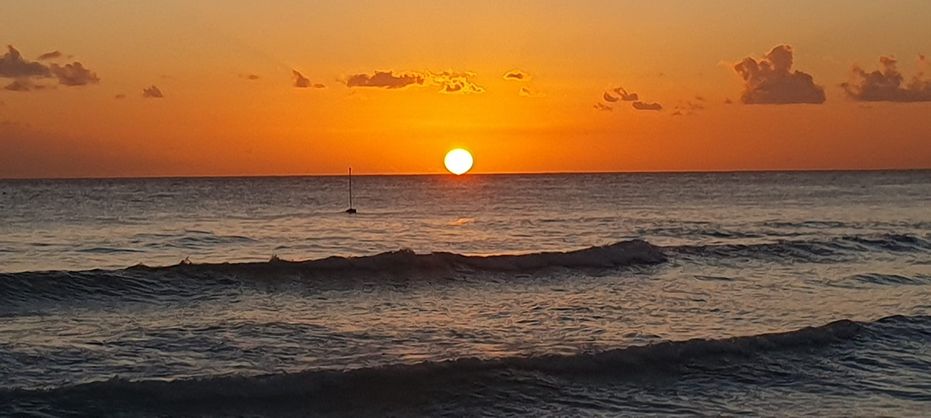 The south coast boardwalk ends (or begins depending on your perspective!) at Accra beach. It's a wonderful way to see the coastline and enjoy the ocean breezes.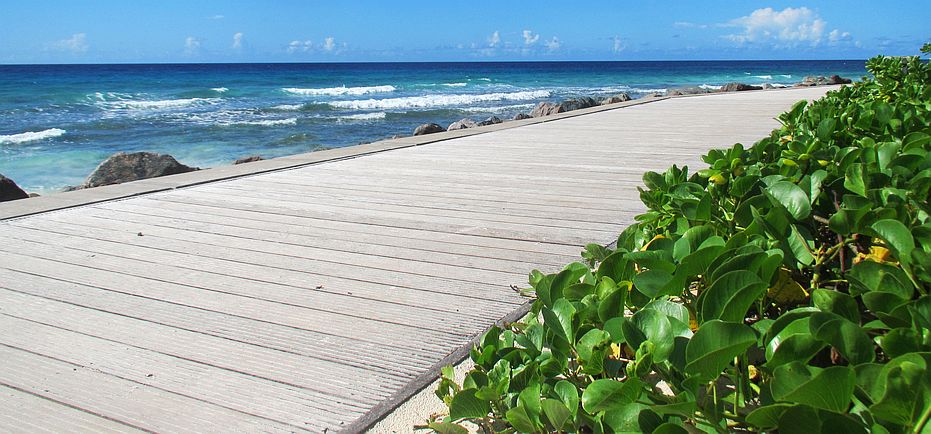 Nearby Accommodation
Want to stay near this lovely Barbados beach?
Questions People Usually Ask
Is Rockley Beach Barbados nice?
Yes, this is one of the most popular beaches in Barbados with both locals and visitors. Whether you're lounging on the soft sandy beach, hanging out at a beach bar, strolling the adjoining boardwalk, or soaking in the warm waters, a day at Rockley Beach is always well spent.
---
What is Rockley in Barbados like?
The Rockley area is a nice mix of residential neighbourhoods, great beach bars and restaurants, and hotels & private accommodation.
Two of Rockley's best features are the south coast boardwalk and Rockley beach (also called Accra beach).
---
Recommended Barbados Beach Activities