Dover Beach
Dover Beach is located in middle of the popular St.Lawrence Gap, on the south coast of the island.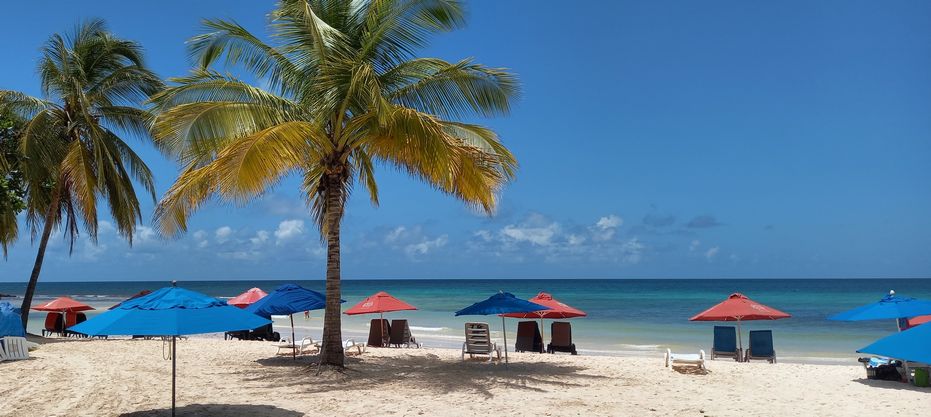 The wide and expansive beach is popular for a variety of watersports including Hobie Cat sailing, jetskiing, boogie boarding, surfing, and windsurfing.
Although there are no strong currents in the area, the sea is quite active. A lifeguard is on duty at the beach to ensure your safety.
Adjoining the beach are several stalls where you can purchase drinks, ice-cream, snacks, T-shirts, snorkeling gear, sunscreen, sunglasses and much more.
At the Dover Playing Field across the road from the beach you can often catch a cricket match as visiting teams take on local cricketers, or see Bajan footballers in action.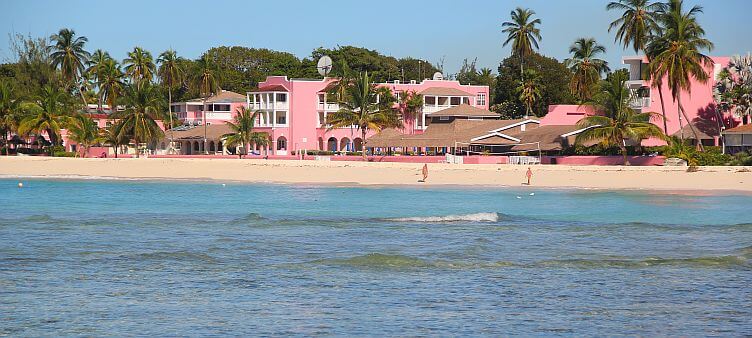 Soaring over Dover Beach
What People Typically Ask
Is Dover Beach nice in Barbados?
If you're looking for a lively beach with lots of watersports activities then Dover Beach is a great choice for you.
The waves towards the eastern end are gentle enough for swimming and soaking, while lively enough further along for light surfing and other watersports.
For a quieter beach head to Rainbow Beach just around the corner.
---
Can you swim at Dover Beach Barbados?
Yes, you can swim at Dover Beach. There is a lifeguard on duty at the beach.
---
Where is Dover Beach in Barbados?
Dover Beach is located on the southern coast of Barbados in the popular St. Lawrence Gap area.
The Gap is popular for its many restaurants, bars, and nightclubs but also offers several enticing beaches and lots of watersports.
---
Can you snorkel at Dover Beach Barbados?
Dover Beach is not a great option for snorkeling, however it is a good spot for turtle watching!
While relaxing on the beach or soaking in the warm waters you can spot sea turtles emerging for breaths of air.
For excellent snokeling head to St. Lawrence Bay (about an 8 minute stroll away) or Worthing Beach (about 15 mins walk away). At these beaches you'll find an amazing reef not far offshore, teeming with tropical fish and other marine life.
---
Recommended Barbados Beach Activities