Rainbow Beach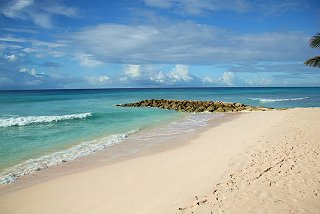 Rainbow Beach is a small white sand beach located towards the eastern end of the popular St. Lawrence Gap area.
Tucked away off the main road and not bordered by many large hotels, Rainbow Beach is less crowded than the larger nearby beaches Dover Beach and Turtle Beach.
The waters here are calm enough for safe swimming, however the gentle waves that break along the shore also attract those learning to surf!
Relax under the palm trees bordering the beach, learn to surf, or stroll along the beach collecting seashells... it's all a great way to spend the day at Rainbow Beach!
You may also make a few surprising friends :) The waters at Rainbow Beach are a favourite with the sea turtles and one may even pass you by as you swim. The beach is also used as a nesting ground by these lovely animals and if you're lucky you'll spot some baby hatchlings heading down to the water!
Accommodation on Rainbow Beach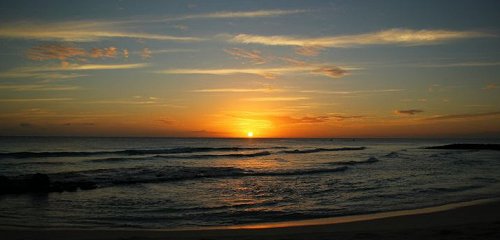 Attractions and points near Rainbow Beach
Other Barbados attractions and points of interest within 0.25 miles of Rainbow Beach

- accommodation and activities with rates, photos and direct online quotes and bookings.


Recommended Barbados Beach Activities