St. Lawrence Gap - Shopping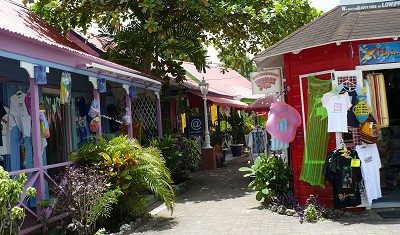 In The Gap, you will find the Chattel House Shopping Village which is comprised of several shops selling souvenirs, gift items and more! These shops are all replicas of the traditional Bajan chattel house and are painted in beautiful pastel colours.
The Best of Barbados Gift Shop, located at the Southern Palms Hotel, has a wonderful selection of local giftware, art and craft.
For snacks, sunblock, sunglasses, drinks, etc. stop by the Dover Market or Gap Convenience Store.