Bottom Bay
Tucked away on the south coast, past the Crane Beach and Sam Lord's Castle is Bottom Bay, a wide expansive beach with smooth rolling waves riding onto the shore.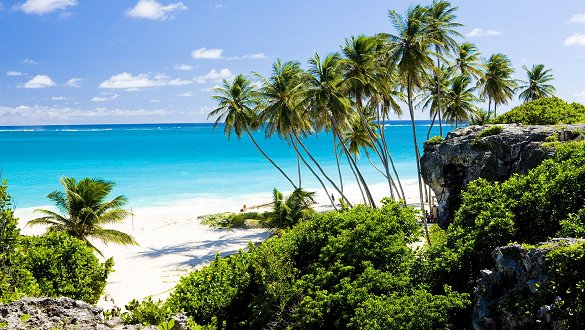 The beach is semi enclosed by high coral cliffs, providing a panoramic view of the south shore. The scene is completed by the presence of tall palm trees that add to the peaceful and relaxing atmosphere of the bay.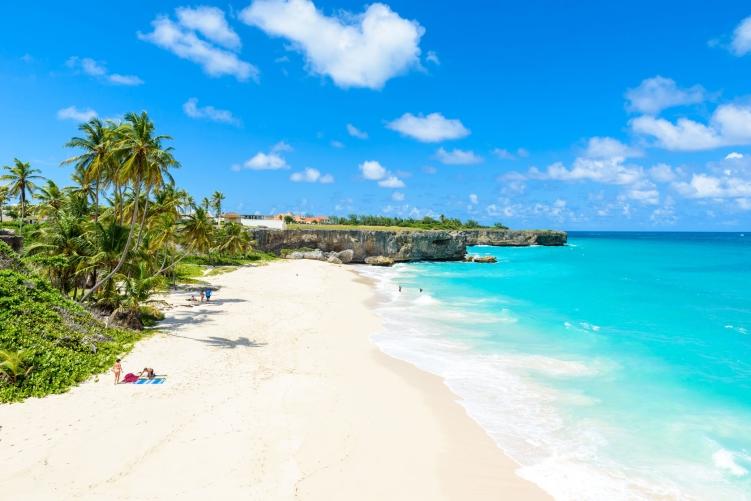 A favourite picnic spot, Bottom Bay is also becoming a popular place to live with a number of homes are being built on top of the cliffs overlooking the beach and ocean. People who live there report spotting turtles and whales in the waters below.
Bathing here is not recommended, as the waves are very strong, and great care should be shown by those who choose to do so.
To see this beautiful location and others, take an island tour.
Attractions and points near Bottom Bay
Other Barbados attractions and points of interest within 1 mile of Bottom Bay

- accommodation and activities with rates, photos and direct online quotes and bookings.


Recommended Barbados Beach Activities