Miami Beach / Enterprise Beach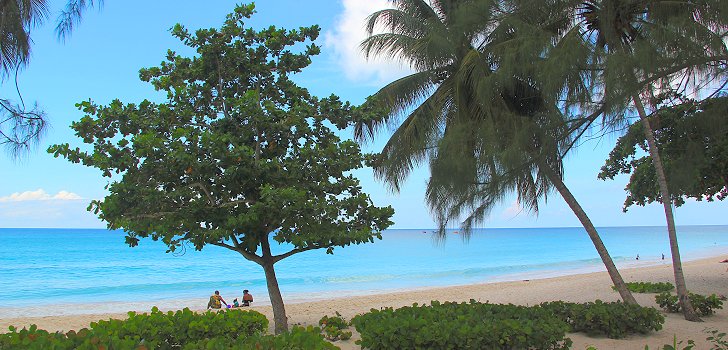 On the south coast of Barbados, in Enterprise, you will find Miami Beach, also known as Enterprise Beach.
This wide expanse of beach is rarely crowded during the week, but is a popular spot among Barbadians on the week-ends and public holidays.
The western side of Miami Beach offers calm waters and is the ideal place for children to wade and swim. On the eastern side occassional swells add a little excitement to the sea-bathing. (You should avoid bathing near the cliffs, especially at high tide). For your safety there is a lifeguard on duty.
Why not stay near Miami Beach?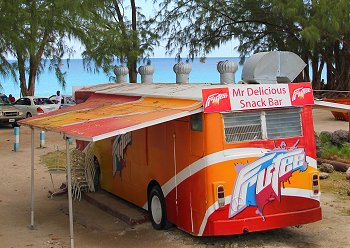 At Miami Beach you can rent beach chairs, large umbrellas and boogie boards from local vendors and enjoy snacks (including hot dogs and sumptuous local fish cakes) and drinks from vendors. The Mr. Delicious food truck, located in the shade of the trees, offers some of the best fishcakes on the island! There are several picnic benches where you can enjoy your meal and cool off in the shade.
If you visit this beach when the tides are right, you can also find a wonderful collection of sea-shells and time can slip away as you start sifting through them!
Miami Beach is right next door to Oistins fishing village and you're sure to spot some fishing boats heading out to sea hoping to bring in a good catch for the Oistins fish fry!
Attractions and points near Miami Beach
Other Barbados attractions and points of interest within 1 mile of Miami Beach

- accommodation and activities with rates, photos and direct online quotes and bookings.


Recommended Barbados Beach Activities