Category:
Barbados Travel News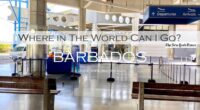 This blog is a daily tally of COVID-19 Air Travel Stats starting from the first flight to arrive on the opening of the Grantley Adams International Airport. It is a supporting report following up on Barbados Tourism Revival & COVID-19 Air Travel. Video Key Point Summary Travellers Testing COVID-19 Positive With rigorous testing and tracking […]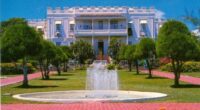 Meet the man behind the iconic Sam Lord's Castle and the intriguing saga of a unique form of piracy he is credited with inventing.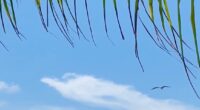 Magnificent Barbados Frigatebirds drifting effortless on the wind at Accra Beach and the Boardwalk. A remarkable sight and experience that awaits you in Barbados. What are you waiting for? View this post on Instagram Frigate bird catch if the day. Trailer for IGTV movie of the frigate bird EFFORTLESS Flight- https://www.instagram.com/tv/CFric6rjL7E/ A post shared by […]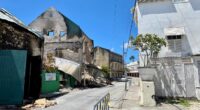 It is sad and overwhelming to see the beautiful and historic buildings standing in piles of smouldering rubble after the fire devastates Speightstown.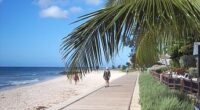 It's been many years since the Barbados Boardwalk was erected on the South Coast in Hastings. See what has changed over the years.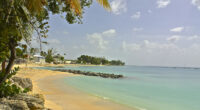 It seems like a mute question to ask which hotels are open in Barbados since Prime Minister, Mia Mottley, has said Barbados hotels and resorts, villas and apartments never officially closed. Hotels were free to operate if they had guests. Of course, the Barbados Lockdown put a halt to most operations but long-term stays continued […]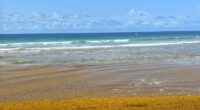 Here is the Instagram video of "Sargassum – A Beautiful Menace" on a Barbados beach. It is remarkably beautiful with its yellow-brown carpet in the ocean and on the shore but it is not a welcome sight for vacationers and locals who use the beach. View this post on Instagram Teams of workers have removed […]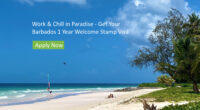 Welcome Update Dec 2020 – Barbados is now listed as one of the worlds top COVID Safe destinations – See what they have to say at https://barbados.org/blog//covidsafevacations/ Mia Mottley, Prime Minister of Barbados, invites you work in paradise and makes it easy for you to live and work here with the Barbados Welcome Stamp. Many retired people […]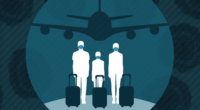 COVID Travel Brief – What & Why The original COVID-19 protocol documents were extensive and organized by 5 categories with 30 item. For a user point of view they were not easy to follow. This is why we created "COVID Travel Simplified". It looks at Air Travel Protocols from the point of view of the […]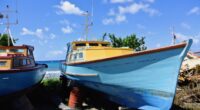 For latest statistics on Reopening air travel and Covid testing see https://barbados.org/blog/barbados-tourism-revival/ Barbados Air Travel Flights Protocols, first published early in July, were revised on July 16th. Please go here For Latest Updates – Download Air Travel Protocols By Risk Category The summary below is much the same as the revised form. A major difference […]