Category:
Nature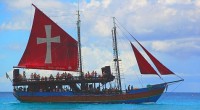 We're thrilled that a number of amazing Barbados activities were winners in the 2015 Viator Travel Awards: Caribbean Edition!
Seeing the Barbados race horses run the beaches and swim in the early morning is just one of the many ways that your days can unfold in Barbados. While the majority of these pedigree racehorses love the water, it is not always the case and, as the saying goes, "you can lead a horse to […]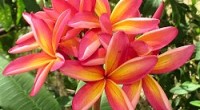 Barbados has been selected to host the 2017 World Flower Show!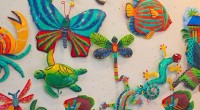 Barbados is a Caribbean island of intense natural beauty from the rugged seascapes to tropical flowers, friendly sea turtles, whistling frogs and flying fish!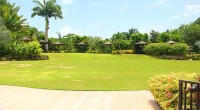 On the busy south coast of Barbados is The Sanctuary Cafe, a wonderful spot for breakfast, lunch or a snack in a most amazing setting!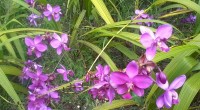 Located in the heart of the Barbados countryside is an amazing paradise of colour and beauty. This is Orchid World. Six acres of landscaped gardens await your arrival at Orchid World.  Here you become immersed in a tropical paradise surrounded by palms, bougainvillea, heliconias and ferns. But the most amazing sights are the over 30,000 breathtaking […]
Every year between May and October, many Hawksbill turtles make their way to the shores of the Caribbean island of Barbados, where they were born, to lay their eggs. Green turtles and Leatherbacks also nest on our shores. If turtle hatchlings become disoriented on emerging from the sand, they are collected by trained volunteers and later released. […]
Note: The Sweet Barbados Island Tours company no longer exists. Click here for currently available tours and excursions in Barbados. Looking for a new and exciting way to explore the Caribbean island of Barbados? Sweet Barbados Island Tours may be just what you're after! This family run company makes you feel just like one of their […]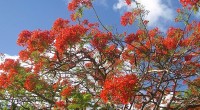 Every summer, between May and September, the Barbados landscape becomes a cascade of red, orange and yellow… the Flamboyant trees are in full bloom! The red variety, seen above, is by far the most common in Barbados, however the yellow and orange varieties can also be found across the island. When different colored Flamboyant trees […]
The Barbados Horticultural Society has once again done Barbados proud by winning a Gold award at the Chelsea Flower Show! Barbados has attended the Chelsea Flower Show  for over 20 years and in that time gained 14 (now 15!) Gold awards along with several SilverGilt awards. Congratulations to the Barbados team! The Barbados Horticulture Society is […]