Swimming with sea turtles
Dive into warm, clear waters to snorkel and frolic with friendly sea turtles.
You can join a catamaran cruise or snorkel out on your own. Carlisle Bay and Lone Star on the west coast, and St.Lawrence Bay on the south coast, are favourite spots.
Bonus: join a turtle hatchling release to see baby turtles begin their life adventure!

Monkeying around
Green monkeys were brought to Barbados from West Africa over 350 years ago. Their numbers grew rapidly and they can now be found across the island, living mainly in gullies and wooded areas.
Monkeys are also often spotted on the grounds of hotels and villas, and even on the golf course!
Tip: visit Barbados Wildlife Reserve to observe monkeys in their natural habitat.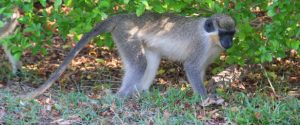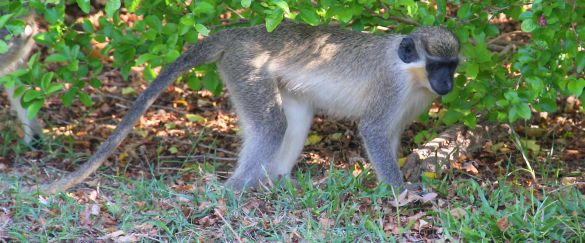 Graeme Hall Sanctuary
These mangrove swamps are home to numerous fish, birds and ducks. Monkeys also inhabit the adjoining woods.
During the winter migratory birds from North America head to Graeme Hall for warmth and safety.
Tip: purchase fish food at the Cafe to attract the large tarpon for better viewing.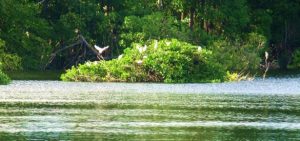 Shoreline Friends
You're sure to spot both sandpipers and sand crabs along the beaches of Barbados.
Sandpipers are small birds that love frolicking on the shore, dancing with the waves while hunting for small invertebrates.
Sand crabs can be spotted scurrying across the sand and disappearing into their holes for shelter.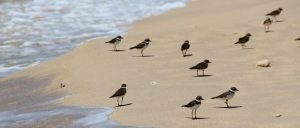 Wildlife Reserve
Barbados Wildlife Reserve is an opportunity to observe several species, most of which roam free. You'll see tortoises, deer, pelicans, peacocks, iguanas, and more!
Some animals, such as the snakes and parrots, are kept in cages or confined areas.
Tip: several island tours include a stop at the Wildlife Reserve.

---
Find your ideal Barbados accommodation...