We're thrilled that a number of amazing Barbados activities were winners in the 2015 Viator Travel Awards: Caribbean Edition!
First up is the incredible Lunch and Snorkel Sail! Hope aboard this pirate ship for 4 hours of pure Caribbean fun! Sail the tranquil west coast of Barbados, with stops for snorkeling over a shipwreck and swimming with friendly sea turtles. Rope swinging, plank walking and conga dancing are all part of this Caribbean pirate experience. Oh yes, and lots of rum punch and a delicious barbecue buffet lunch!
If you prefer to stay dry, then join the Atlantis Submarine Expedition Tour! This submarine dive takes you 55 feet underwater to explore magnificent coral reefs and a sunken shipwreck that is home to tropical fish, sponges and corals. It's not unusual to see a turtle swimming by your window!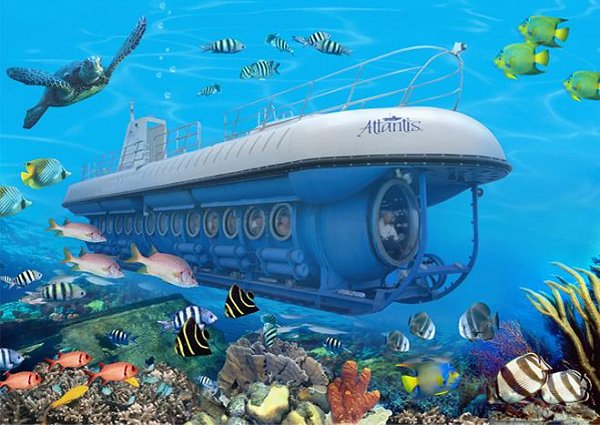 The popular Wildlife Reserve, Harrison's Cave and Scenic Drive Tour combines stops at top Barbados attractions with an incredible island tour. Walk through the Wildlife Reserve, where most of the animals roam free. Explore a spectacular underground cave with stunning stalactites and stalagmites, rambling streams, waterfalls and emerald-green pools.
Top off the tour with scenic island views especially of the ruggedly beautiful east coast.
Viator is a team of travel insiders who are obsessed with finding the best things to do around the world. They hand pick the top travel experiences, and make them available for online booking at the very best prices. You can travel with confidence as the tour providers are safe and reliable, and by booking ahead you're guaranteed to not miss out on the most thrilling tours & activities.
---
Find your ideal Barbados accommodation...