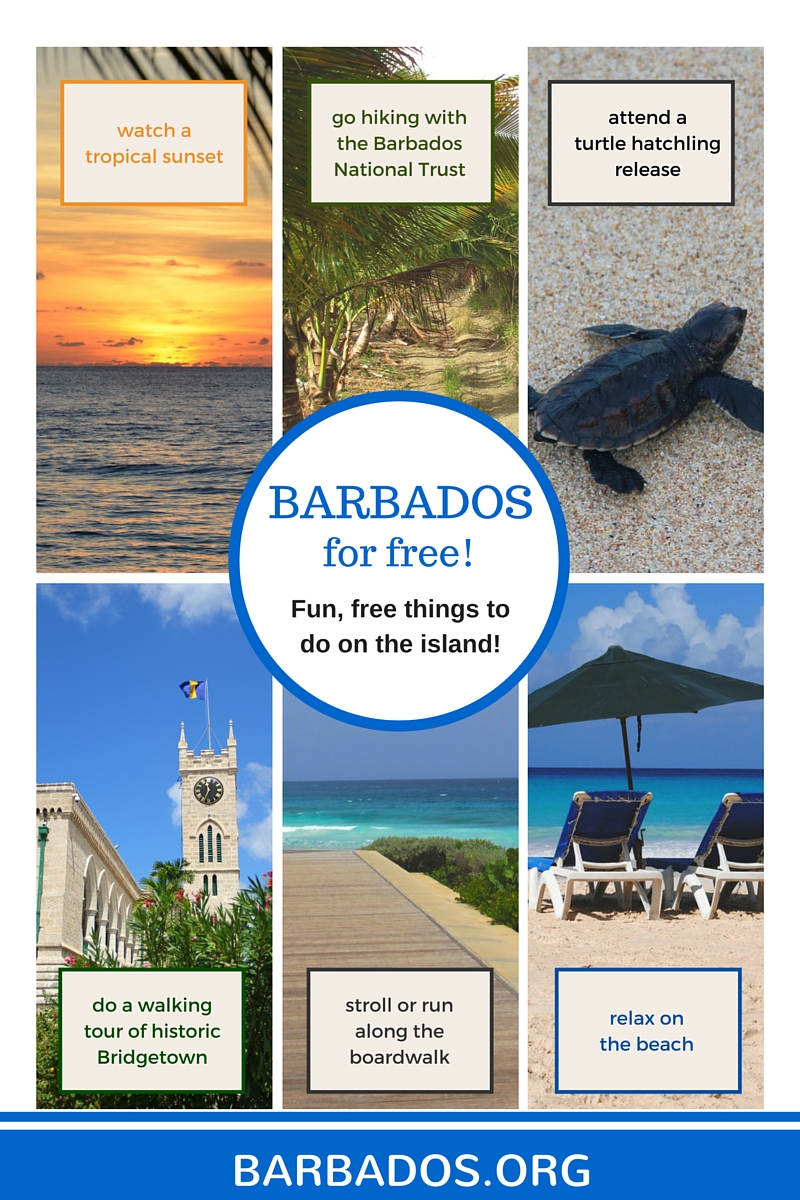 Everyone loves to get something for free 🙂
Here's how to enjoy these amazing free Barbados activities:
Watch a spectacular tropical sunset and look for the 'green flash' as the sun dips into the ocean. Use the Barbados Beach Guide to find the best beaches on the island for watching sunsets.
The Barbados National Trust has free hikes each Sunday morning & afternoon, with special moonlight hikes at full moon! Check the hiking calendar for starting locations.
It's a truly amazing experience to be part of a turtle hatchling release; children especially enjoy seeing these little creatures make their way into the sea. Check the Barbados Sea Turtle Project facebook page for notifications of release dates and locations.
Bridgetown, the capital city of Barbados, and it's Garrison is a UNESCO World Heritage Site. Take a walking tour from the Garrison to Bridgetown, admire the historic buildings and see how modern amenities blend with our heritage.
Take a stroll along the west coast or south coast boardwalk for exercise and to be awed by beautiful beaches and cooled by tropical breezes.
Head to the beach to cool off, swim and enjoy exhilaratingly watersports like kayaking, paddle boarding, surfing and snorkeling.
---
Find your ideal Barbados accommodation...