In our last blog we explained how Barbados was the first Destination Management organization to use the PersonaHolidays app for personal vacation planning. The app helps travelers search for and book hotels that match by personality.
Predicting Travel Personas
In this article we will look at how Barbados made personality part of holiday planning.  It does need some explanation as it is new and many people don't get it right away. The best illustration we have is the new page on Escape East Barbados.
The East Coast of Barbados is unique and it has a very different set of hotels and inns that cater to those personalities who love the outdoors, love freedom and independence.
"There are, of course, many variations in personality among those who like to vacation or visit the rugged,  windswept landscape along the raging Atlantic Ocean. Let's take a look at ways to "Escape East in Barbados with Breathtaking Personal Vacations".
Sports, Adventure and the Avant Garde Personality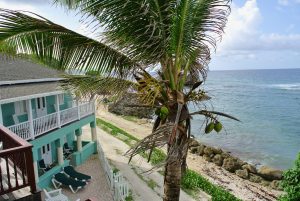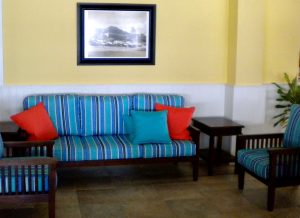 Some of the East Coast advocates are sports inclined or those who love adventure. Some are connoisseurs who like vacations au-natural with a flavor of rustic chic. These are the avant-garde travelers and PersonaHoliday is quick to spot them and suggest the best hotel for avant garde accommodation in the rustic style.  That just happens to be the historic Atlantis Hotel, right on the edge of the Atantic Ocean in Tent Bay Fishing Village.
It's rustic but also very elegant. It is a full service hotel with a very popular restaurant, a renowned West Indian Sunday buffet, and live music on occasion.
PersonaHolidays East Coast | Go to Atlantis
The Soulful Connoisseur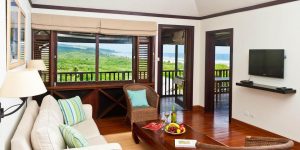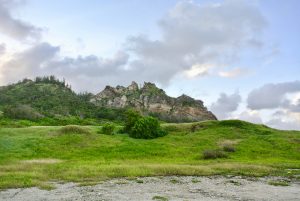 Others connoisseurs who like understated prestige may prefer something a bit more off the beaten track and for these the Persona App will recommend Santosha. It's just off the beach on a windy hill past Chalky Mount.  Using the PersonaHolidays personality branding system, Santosha ranked highest in mystique and innovation. It is perfect for those who are unassuming, independent, and like a quiet and peaceful escape. It's most suited to the 'soulful connoisseur of rustic'.
Now that is pretty helpful and not at all obvious to travelers searching for hotels on Online Travel Agents and other destination sites with search engines about amenities, location and price.  None of them will know you as PersonaHolidays will and none categorize hotels as the right choice for the 'soulful connoisseur of rustic'!
All  East Coast Rustic Connoisseur Properties | Go to Santosha
The Artisan Personality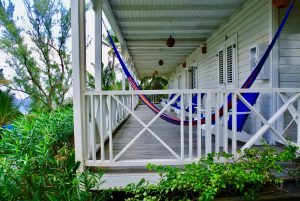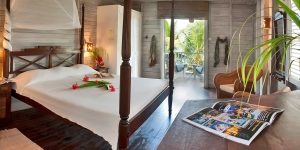 The Sea-U Guest House is decidedly the artisan personality. It consists of a small wooded main house and cottages in the Chattel-house style.
It is tastefully decorated with mahogany and rustic art among locally hand-crafted clay lamps, batik and rattan chairs. It is cosy and artisan, open and breezy on a cliff by the ocean.
All Properties | Go to Sea-U
The Budget Rustic Connoisseur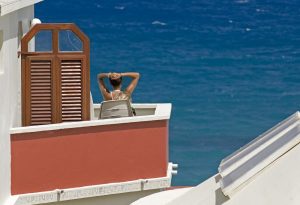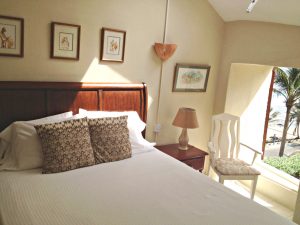 Round House Inn is a popular place for lunch and dinner. It has Music Nights with dancing and is often an upbeat place full of young surfers taking their wave riding moves to the dance floor. On weekends lunch is accompanied by live calypso.
It is a fun spot without fanfare much loved by surfers who you can see riding the waves at the Soup Bowl.  Accommodation is funky rustic, slightly 50ish with some priceless antique style planters chairs, mahogany beds and folksy art.
Escape to the East >> | Go to Round House
Effective Personal Matchmaker Winning Praise
That's just a few of the options. There are apartments, rooms and several budget guest houses. For this explanation we are working with just the rustic connoisseur properties. As you will see, it is pretty effective in showing the nuanced personality of the different options. No other system in the world does precisely this. Many who have used it are full of praise. They say it is fun and intuitive and over 90% say it was spot on with its recommendations.
No Personality Test Needed
PersonaHolidays is one of the first personality matching apps to integrate current psychology with branding and apply that to hospitality. It is a sophisticated solution that predicts travelers' personalities entirely on their choices and inferences about their behavior. Unlike other solutions, PersonaHoliday does not require users to do tests. It learns from every click and choice travelers make. It applies its behavior analysis to create traveler profiles which are matched with hotels using with leading psychological testing.
Personality Travel Personas – The Future
Finding the right personality match is not new. Dating sites have been doing it for some time and it was implemented in RealHolidays.com, the very first travel site to use personality as the criteria for search in travel. That was way back in 1999. Since then a few destination marketers and travel sites have started to think of hotels and travel options as being best suited to certain types of personalities.
Personality features high with Marriott, for example, which has created several Marriott Travel Personas for its luxury brands. It is becoming a major way for hotels to differentiate themselves and focus precisely on the travelers they are best suited to. With so many options and a million hotels to choose from, amenities, features and location don't often make the difference and travelers are overwhelmed with too many choices. PersonaHolidays personal recommendation engine hits home with suggestions from the heart.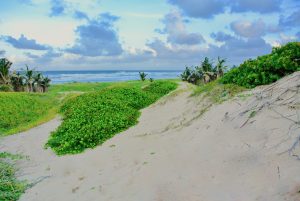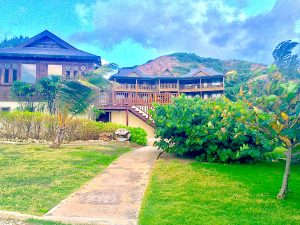 ---
Find your ideal Barbados accommodation...