Tag:
dining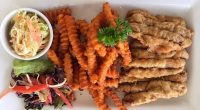 From a sunrise breakfast to a romantic seaside dinner, Atlantis Restaurant on the tranquil east coast of Barbados is a truly delightful dining spot.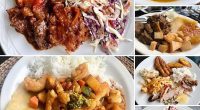 For decades aromas from the Atlantis Restaurant have drawn in locals and visitors seeking delicious cuisine in the form of authentic local dishes.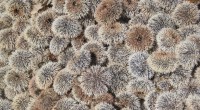 Sea eggs (that's what we call sea urchin roe in Barbados) is a local delicacy… see how we got some and how we cooked it up!
Barbados won top team prize at the Taste of the Caribbean 2013 competition, which showcases the works of the best chefs and bartenders from around the Caribbean.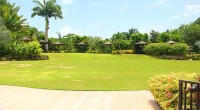 On the busy south coast of Barbados is The Sanctuary Cafe, a wonderful spot for breakfast, lunch or a snack in a most amazing setting!
The Barbados Culinary team did the island proud by capturing a Gold team medal at Taste of the Caribbean 2011! Mitchell Husbands of Barbados was also awarded the "Chef of the Year" honours. Barbados was very much among the awards with team members winning the following: Gold medal: Janelle Crawford Gold medal: Andre Nurse Gold medal: Wilmore Jordan Silver […]