From fresh seafood to local delicacies, the cuisine of Barbados is rich, flavorful, and unique. Let's explore some of the must-try island dishes that will tantalize your taste buds and leave you wanting more.
Nothing Fishy About It
One of the most iconic dishes of Barbados is flying fish, a delicacy that's a must-try for any foodie visiting the island. This fish is often prepared in a traditional Bajan style, which involves seasoning it with salt, pepper and herbs before coating with flour, egg & breadcrumbs, and pan-frying to crispy golden brown perfection.
Flying fish is often served with sides like rice and peas, macaroni pie, and coleslaw, making for a truly delicious and satisfying meal.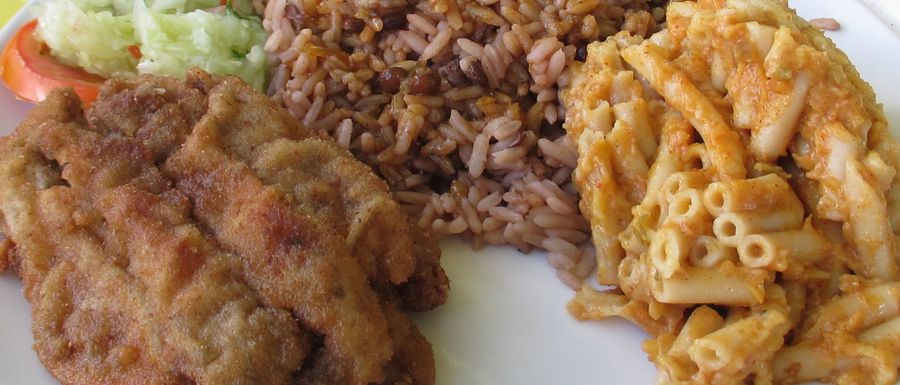 Served up with cou-cou (a polenta-style dish made from cornmeal & okra) it forms our national dish. You'll also find flying fish deliciously nested in a warm salt bread for a quick lunch!
Other popular fish that we Bajans enjoy are marlin, mahi mahi, kingfish, tuna, and barracuda. For some of the freshest fish & lobster on the island be sure to check out the Oistins Fish Fry.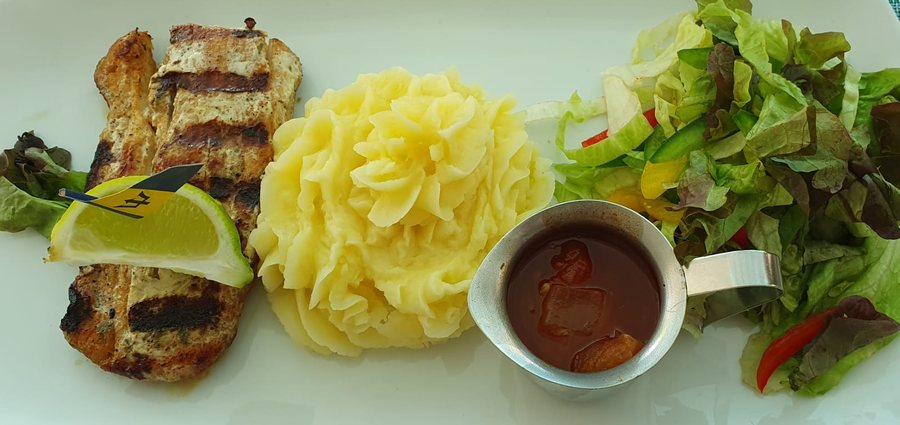 Fishcakes
Make a batter of salted fish, fresh herbs and flour then drop a large spoonful in oil and fry to golden brown perfection… that's a Bajan fishcake!
These tasty treats are a favourite for breakfast or as an appetizer. Bajans also like to grab a "bread & two" (2 fishcakes in a soft salt bread) for a quick, satisfying bite on the go. Hint: be sure to top your fishcakes with some Bajan pepper sauce!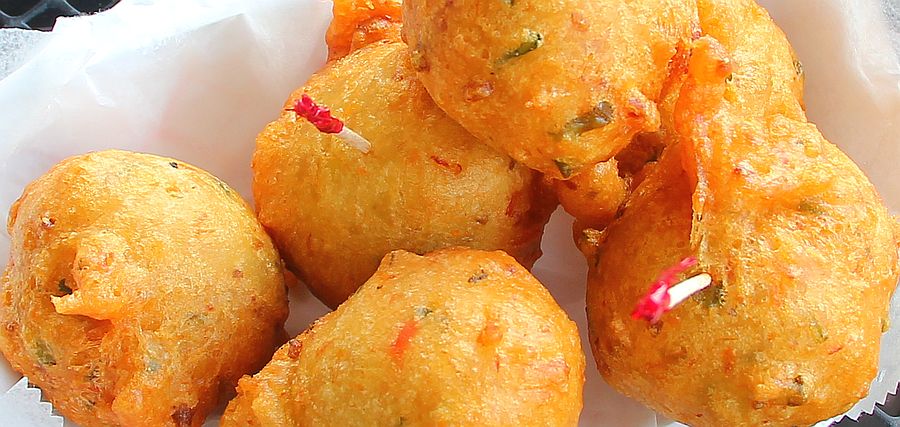 Pork
Most Bajans have a love for pork and we particularly devour it in Pudding & Souse a traditional Friday or Saturday lunch dish. The pork is pickled with cucumber, lime and herbs to form the souse, while sweet potato is steamed to make the pudding.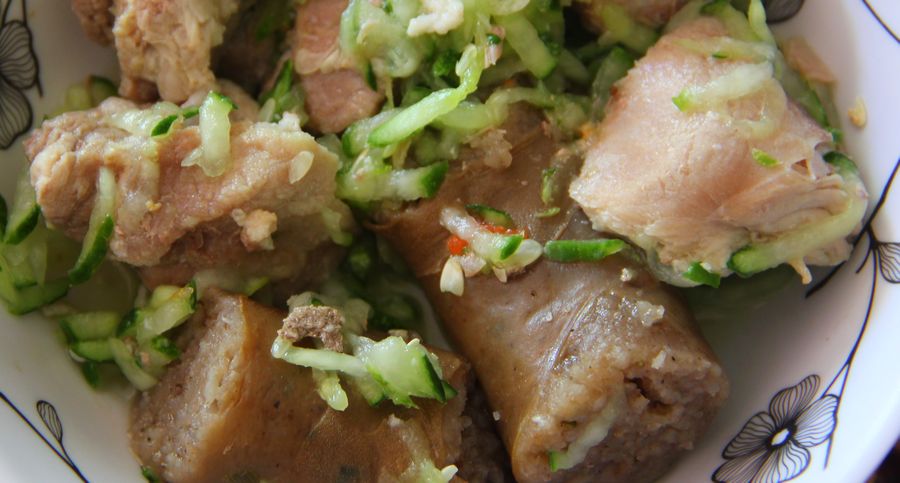 Lean pork is an increasingly popular choice for making souse, while traditionalists prefer it made with the conventional pig ear, snout, tongue and trotters.
Pork is also commonly used roasted with herbs or stewed.
Chicken
Chicken is a staple on most Bajans tables with fried chicken, stewed chicken, jerk chicken, and chicken soup (with vegetables & dumplings) being popular recipes.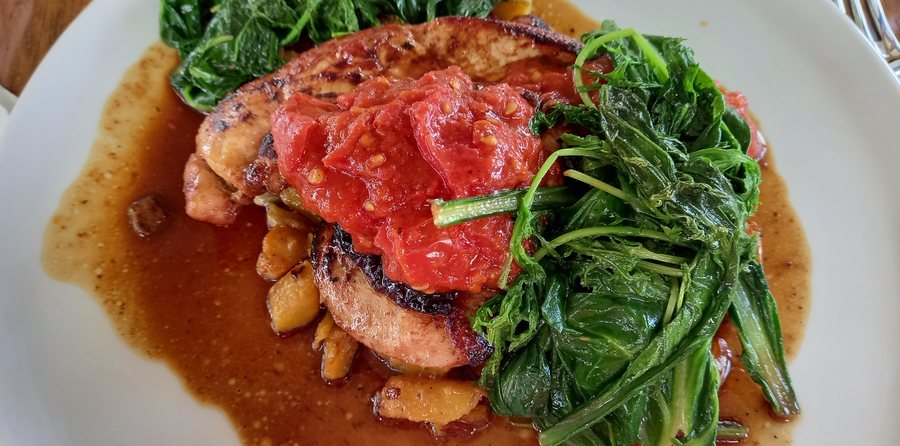 On The Sweeter Side
If you've got a sweet tooth, Barbados has plenty of desserts, pastries, and confectionaries to satisfy your cravings! One of the most popular is coconut bread, a sweet bread that's made with shredded coconut, raisins and dried cherries.
Coconut is also the star ingredient in two other sweet treats – sugar cakes and turnovers! Be sure to also try some of the local confectionaries… our favourites are sweet & sour tamarind balls, peppermint comforts, and crunchy nut cakes.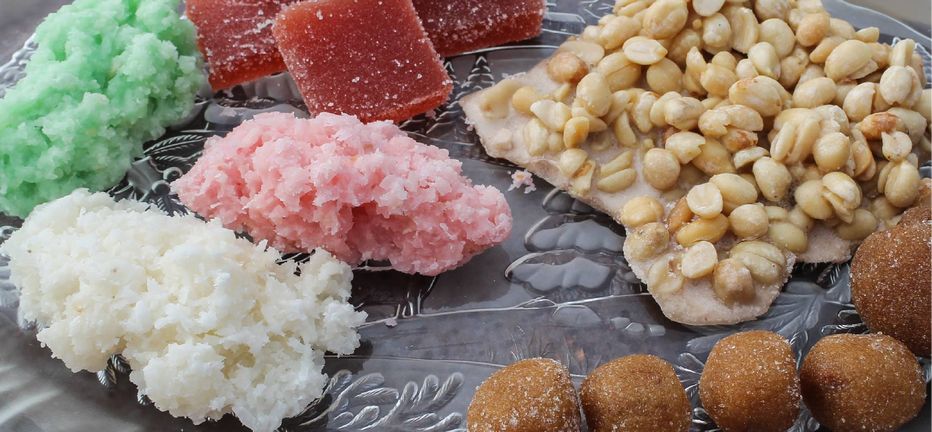 Rum
Finally, no foodie's guide to Barbados would be complete without a mention of the island's rum. Barbados is known for its rum, and there are several distilleries on the island where you can take a tour and learn about the history and production of this iconic spirit. Be sure to try a Bajan rum punch, a refreshing cocktail made with rum, lime juice, sugar, and nutmeg.
Food Tours & Classes
Take a local food tour to taste authentic dishes, sample local specialties, meet the local vendors, and learn more about our culinary culture!
Or join a cooking class to discover how to prepare some of our favourite dishes
---
So be sure to explore the flavors of Barbados on your next visit to discover the culinary delights of our beautiful island.
---
Find your ideal Barbados accommodation...