From a sunrise breakfast to a romantic seaside dinner, Atlantis Restaurant on the tranquil east coast of Barbados is a truly delightful dining spot.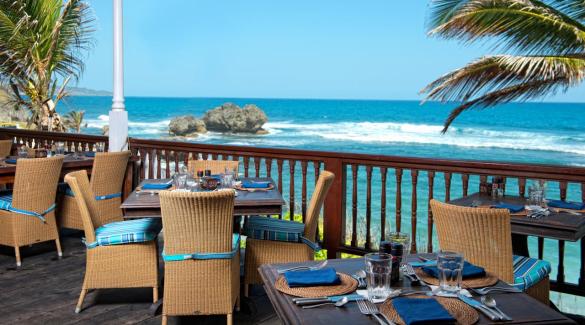 The covered balcony offers stunning views of Tent Bay, with its colourful bobbing boats, white-capped waves, and turquoise waters.
Breakfast is served from 8am, giving guests plenty of time to make their way from the west and south coast of the island. On the lighter side there is granola with natural yogurt and lots of fresh fruit. For a heartier breakfast try the Eggs Benedict, Smoked Salmon or Omelette, or fill up for the day with the Atlantis Heart Stopper  – eggs, bacon, pork sausages, potatoes, baked beans, fried plantain & grilled tomatoes!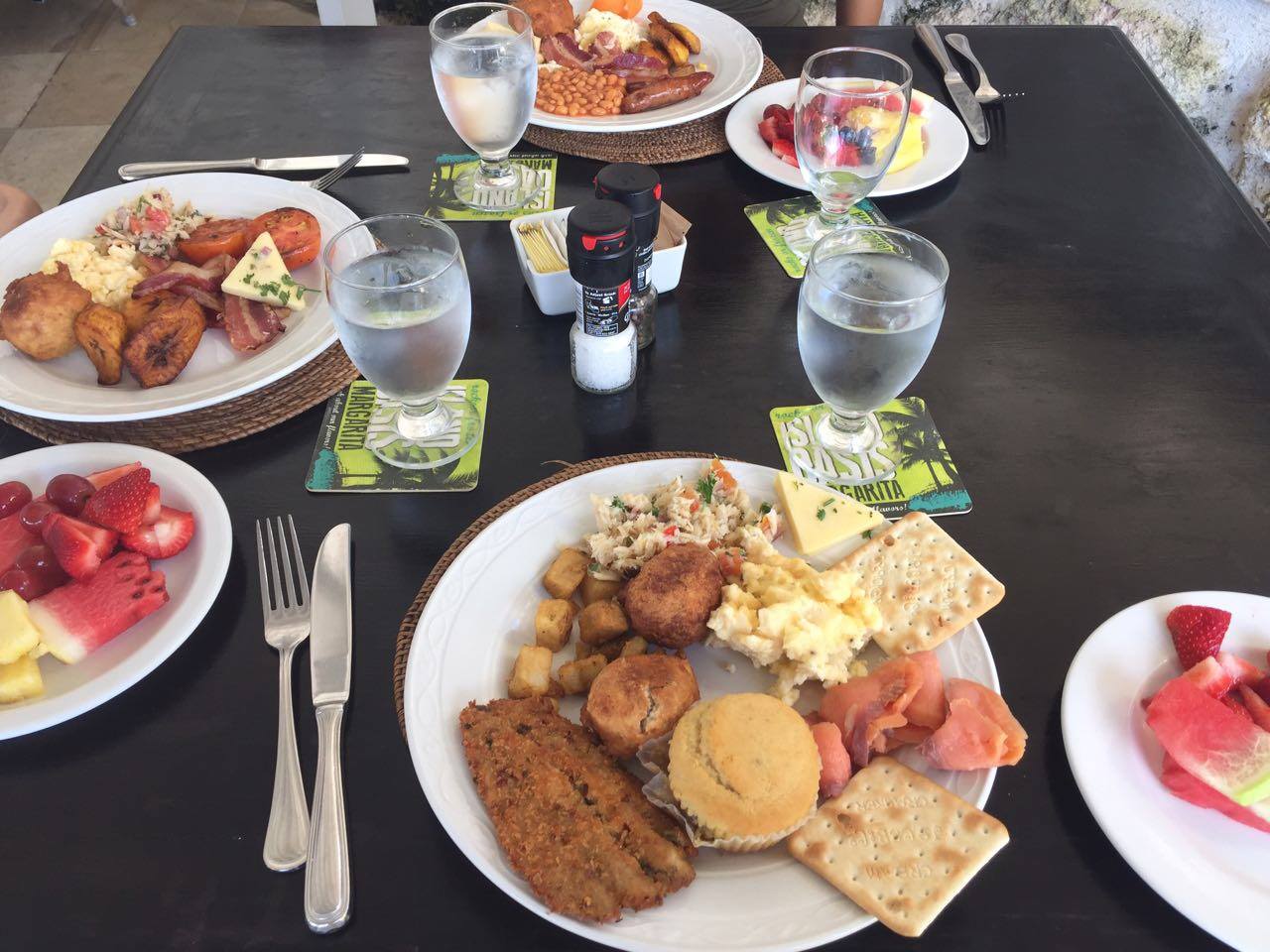 The a la carte lunch menu starts off with tempting appetizers including fresh soups, calamari and chicken wings. Healthy salads such as Roasted Pumpkin & Beetroot and Mexican Quinoa Salad are on offer if you're looking for a light lunch. The Flying Fish Sandwich is a local favourite while the beef burgers and pulled pork sandwich also get rave reviews.
For a taste of the Caribbean try the Tent Bay Catch of the Day or Flying Fish Trio (both served either blackened or grilled) or a spicy West Indian roti! Meat-lovers will savour the Ribeye Steak while the Vegan Platter and Vegan Cashew Pesto Pasta are delicious options for vegans and vegetarians.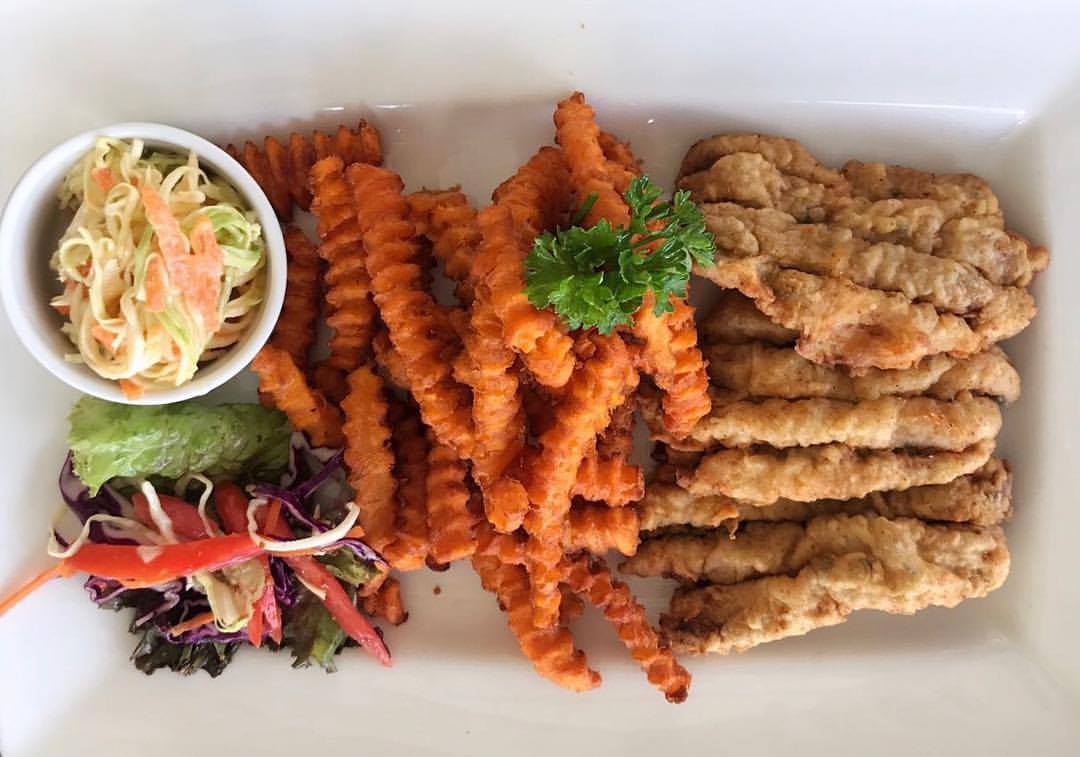 The little ones are taken care of as well with a kids menu that features all-time favourites such as chicken nuggets, burgers and pasta. Children aged 12 and under get a free juice or soda and ice-cream!
While everything at Atlantis is wonderfully prepared and presented, the restaurant is best known for its Sunday lunch buffet featuring an astonishing assortment of local and Caribbean dishes. The buffet has become so popular that it is now offered on Wednesdays as well. Reservations are a must. Be sure to book in advance to secure your table.
Explore the Atlantis restaurant and see the full menu
---
Find your ideal Barbados accommodation...