Category:
Cuisine & Dining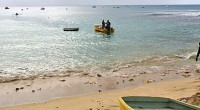 Here is a story of how an impromptu trip ends up with an unexpected encounter and fresh pot fish for dinner.
Barbados won top team prize at the Taste of the Caribbean 2013 competition, which showcases the works of the best chefs and bartenders from around the Caribbean.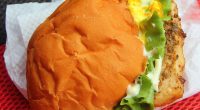 No visit to Barbados is complete without a stop at the legendary Cuz's Fish Stand on the west coast of the island. Here's why….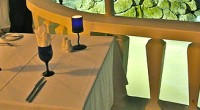 The 2012 Barbados Food & Wine and Rum Festival will feature some familiar faces from The Food Network including Anne Burrell and Marcus Samuelsson!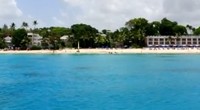 We were fortunate recently to join the crew and their guests on board the Tiami Catamaran cruises for a day of fun on – and in – the waters off Barbados! Under the tropical sun we enjoyed coffee and croissants as we left the wharf, giving us a chance to meet the friendly crew and start mingling […]
For an island that's just 166 square miles it's amazing how much there is to in Barbados! Every day, and every night, the island is abuzz with activity and there truly is something for everyone. For sports fans there's: cricket playing nearly every weekend polo season between January and April horseracing throughout the year motorsports, […]
The Barbados Culinary team did the island proud by capturing a Gold team medal at Taste of the Caribbean 2011! Mitchell Husbands of Barbados was also awarded the "Chef of the Year" honours. Barbados was very much among the awards with team members winning the following: Gold medal: Janelle Crawford Gold medal: Andre Nurse Gold medal: Wilmore Jordan Silver […]