Category:
Beaches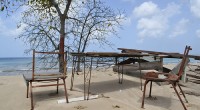 Our exploration of Barbados beaches takes us this week to the north-east coast of Barbados and the picturesque fishing village Six Men's. Here, bordering a vibrant fish market, is Six Men's Bay where you'll find local fishermen heading out to sea early in the morning and returning throughout the day with their catch to be cleaned, […]
Today we head up to the north of the island in search of River Bay, our featured Barbados Beach of The Week! River Bay has long been a favourite picnic spot for locals; weekends and public holidays find the area filled with families enjoying a relaxing day in this peaceful setting. During the week it's […]
They say a picture is worth a thousand words.. what does this one say to you? To us it speaks to the beauty of the Needham's Point area… our pick for the Barbados Beach of The Week! Needham's Point is located on the south-western point of Barbados and indeed is a great example of the […]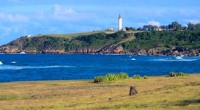 The calm waters of Barbados' west coast attract those looking for swimming, snorkeling and relaxing on white sandy beaches. The more lively south coast invites you to enjoy a host of water sports such as kayaking, boogie boarding, windsurfing and kitesurfing. The east coast is best known for its excellent surfing conditions, but along this coastline […]
Our pick for the Barbados Beach of the Week is…. Brandons Beach! Brandons is located on the western coastline of Barbados on the outskirts of the capital city of Bridgetown. The waters here are very calm and the area is ideal for swimming and just cooling off in the turquoise waters. The wide beach is […]
Every year between May and October, many Hawksbill turtles make their way to the shores of the Caribbean island of Barbados, where they were born, to lay their eggs. Green turtles and Leatherbacks also nest on our shores. If turtle hatchlings become disoriented on emerging from the sand, they are collected by trained volunteers and later released. […]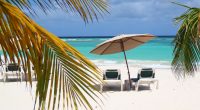 travel.usnews.com ranks Barbados in its "Most Relaxing Beaches" list for the United States and the Caribbean!