Category:
Beaches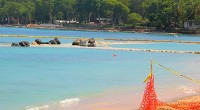 The Holetown Waterfront Improvement project along the west coast of Barbados is progressing well. This will enhance and protect 1.5 km of shoreline along this coast.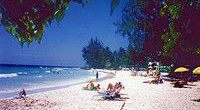 Accra Beach, also known as Rockley Beach, has always been one of the main places on the island to meet old friends and make new acquaintances.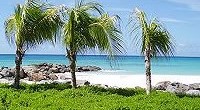 Just about everywhere you go on the south coast of Barbados you will come to a typically white sandy beach extending right out into the brilliant turquoise sea.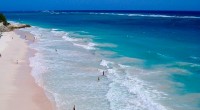 No visit to Barbados is complete without at least a few hours spent at The Crane, "one of the Ten Best Beaches in the World"!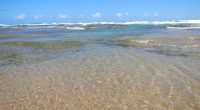 Here the Atlantic waves pound the shore. Large waves and strong currents make swimming dangerous in this area but luckily reefs and protective rocks form coastline pools that are suitable for a relaxing dip.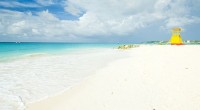 This beach is located on the south coast of Barbados. Officially called "Enterprise Beach" this popular picnic spot boasts of white sands, crystal clear water, casuarina shaded picnic and parking areas, scenic cliff views and breathtaking sunrises and sunsets. There are two sides to Miami Beach that sea bathers can enjoy. The western side is […]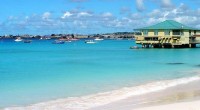 Located on the south-western tip of Barbados is the idyllic Pebbles Beach. Here turquoise waters lap gently onto the white sandy beach while small boats bob further out to sea. Since the waters are very calm this is an ideal beach for swimmers and for those those visiting with young children. The calm waters also lend themselves […]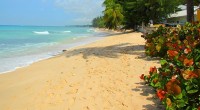 We're still on the west coast of Barbados after visiting Reed's Bay last week as we explore Fitts Village beach, our featured Barbados beach of the week! This beach is located just north of Prospect and just south of Paynes Bay right off the main highway (Highway 1) on the west coast of the island. […]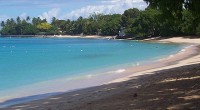 We're on the west coast of Barbados again this week, this time to explore the beautiful Reed's Bay beach –  one of the most idyllic beaches on Barbados' west coast. This crescent-shaped beach is located between the towns of Holetown and Speightstown and is directly on the bus route for easy access. If you're driving, […]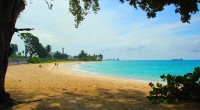 We're heading over to the west coast of Barbados to visit the beautiful Paradise Beach, our featured Barbados Beach Of The Week! Paradise Beach is a crescent-shaped white sand beach nestled between Freshwater Bay to the south and Batts Rock to the north.  This beach is fabulous for swimming as the calm waters lap gently onto […]