Tag:
atlantis submarines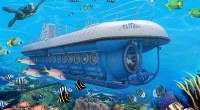 Experience the underwater beauty and wonder in the waters off Barbados, and stay completely safe and dry, when you dive with Atlantis Submarines!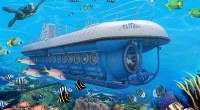 Barbados.org is pleased to announce a new video reviews service for its clients. The service helps hotels and activities create and publish animated videos of what visitors think of their hotel or tour.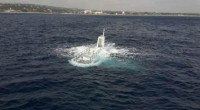 August 19th 2015 – Bridgetown, Barbados – As the Caribbean and specifically Barbados battles the Sargassum problem that has plagued them with increasing frequency and magnitude over the past three years, Atlantis Submarines Barbados has so far escaped the onslaught. There is a perception that there is seaweed everywhere but nothing can be further from […]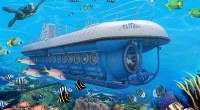 Atlantis Submarines Barbados now offering early booking summer special. One child free for every two adults!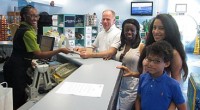 The summer's best value added package the Barbados Island Inclusive has relaunched the program with an August booking window.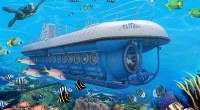 Atlantis Submarines Barbados announces the launch of its early booking offer to provide real value to those planning their winter getaway.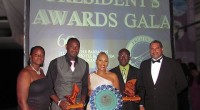 Christ Church, Barbados, June 9th 2012 – For the second time in three years Atlantis Submarines (Barbados) Inc. has won three awards at a major tourism award ceremony taking home the top prize in all three of the categories contested.  Following a similar feat at the Barbados tourism awards in 2009, Atlantis Submarines has shown […]
www.Barbados.org congratulates Atlantis Submarines Barbados for 25 wonderful years of operation…. Hilton Hotel, Bridgetown, Barbados Feb 18th 2012 – The management and staff of Atlantis Submarines Barbados were joined by top tourism officials including the Minister of Tourism Hon. Richard Sealy M.P and a high level contingent from the parent company Atlantis Submarines International including […]
Atlantis Submarines Barbados did not witness its first ever underwater scrimmage but our 1 pm charter tour guests had the skills to do it. Eight of the players from the 2011 Canadian Football League Players' Association (CFLPA) Pro Players' FANtasy Camp relaxed and took in the unique underwater adventure that is Atlantis Submarines. Among them […]