Tag:
turtles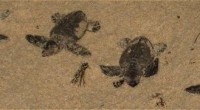 We were thrilled to recently attend another successful sea turtle hatchling release on the west coast of Barbados.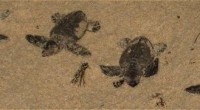 One of the most inspiring experiences you can have in Barbados is participating in a sea turtle hatchling release.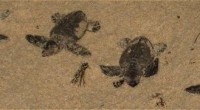 Over the years I have been fortunate enough to attend several turtle hatchling releases on the shores of Barbados and each time has been a memorable experience.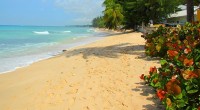 We're still on the west coast of Barbados after visiting Reed's Bay last week as we explore Fitts Village beach, our featured Barbados beach of the week! This beach is located just north of Prospect and just south of Paynes Bay right off the main highway (Highway 1) on the west coast of the island. […]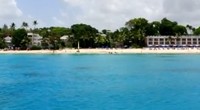 We were fortunate recently to join the crew and their guests on board the Tiami Catamaran cruises for a day of fun on – and in – the waters off Barbados! Under the tropical sun we enjoyed coffee and croissants as we left the wharf, giving us a chance to meet the friendly crew and start mingling […]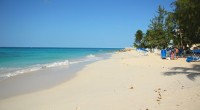 For our Barbados Beach of the Week, we head to the popular St. Lawrence Gap area to explore Turtle Beach! Turtle Beach is a wide expanse of white sand lapped by turquoise waters (and the waters off Barbados truly are more turquoise than blue). There's something here to satisfy everyone … sunbathers bask on the sand […]
Nestled on the south coast of Barbados is one of the island's best kept secrets – a beach that has escaped the crowds but is a definite favourite of those who know it and return to its shores each year. This is Rainbow Beach. Rainbow Beach has always featured palm fringed sands and slightly lively surf […]
Every year between May and October, many Hawksbill turtles make their way to the shores of the Caribbean island of Barbados, where they were born, to lay their eggs. Green turtles and Leatherbacks also nest on our shores. If turtle hatchlings become disoriented on emerging from the sand, they are collected by trained volunteers and later released. […]
We're often asked 'Can I swim with dolphins in Barbados'? While the answer to that question is 'no', Barbados does offer a unique experience of swimming with marine life… swimming with the sea turtles! This has become a popular activity in recent years and most of the local catamaran cruises offer a tour that includes […]