Tag:
beaches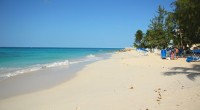 For our Barbados Beach of the Week, we head to the popular St. Lawrence Gap area to explore Turtle Beach! Turtle Beach is a wide expanse of white sand lapped by turquoise waters (and the waters off Barbados truly are more turquoise than blue). There's something here to satisfy everyone … sunbathers bask on the sand […]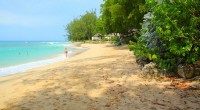 This week we're on the western coast of Barbados and stopping in at the Colony Club or Heron Bay beach. As with most Barbados west coast beaches the calm waters here are ideal for a relaxing soak or an invigorating swim. Just as wonderful is to bask on the fine-coral sands as the turquoise waves lap the […]
Nestled on the south coast of Barbados is one of the island's best kept secrets – a beach that has escaped the crowds but is a definite favourite of those who know it and return to its shores each year. This is Rainbow Beach. Rainbow Beach has always featured palm fringed sands and slightly lively surf […]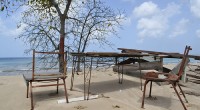 Our exploration of Barbados beaches takes us this week to the north-east coast of Barbados and the picturesque fishing village Six Men's. Here, bordering a vibrant fish market, is Six Men's Bay where you'll find local fishermen heading out to sea early in the morning and returning throughout the day with their catch to be cleaned, […]
Today we head up to the north of the island in search of River Bay, our featured Barbados Beach of The Week! River Bay has long been a favourite picnic spot for locals; weekends and public holidays find the area filled with families enjoying a relaxing day in this peaceful setting. During the week it's […]
They say a picture is worth a thousand words.. what does this one say to you? To us it speaks to the beauty of the Needham's Point area… our pick for the Barbados Beach of The Week! Needham's Point is located on the south-western point of Barbados and indeed is a great example of the […]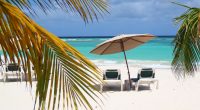 travel.usnews.com ranks Barbados in its "Most Relaxing Beaches" list for the United States and the Caribbean!
We're often asked 'Can I swim with dolphins in Barbados'? While the answer to that question is 'no', Barbados does offer a unique experience of swimming with marine life… swimming with the sea turtles! This has become a popular activity in recent years and most of the local catamaran cruises offer a tour that includes […]