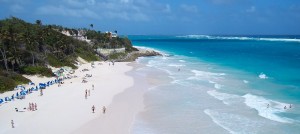 This week Barbados-based low cost airline REDjet was cleared to fly routes to Jamaica and Trinidad & Tobago.  The airline has been flying the Barbados-Guyana route since June.
REDjet arrived on the market earlier this year with promises of drastically lower fares than those offered by existing regional airlines. And REDjet has delivered on that promise, making travel between Barbados and Guyana much more affordable.
With the Jamaica and Trinidad & Tobago REDjet flights expected in come on stream shortly, Barbados is happy to welcome our Caribbean neighbours looking for a fabulous vacation on our shores. Many hotels and attractions are currently offering special Staycation rates which are available to CARICOM nationals.
REDjet is also interesting in serving other Caribbean routes including Grenada, St. Kitts & Nevis and Dominican Republic.
---
Find your ideal Barbados accommodation...