Category:
Sports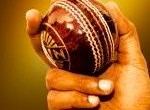 The inaugural Caribbean Premier League cricket T20 tournament will bowl off in Barbados on Tuesday July 30th 2013!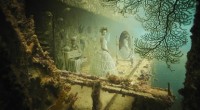 Barbados is blessed to currently have an incredibly creative underwater display of art at the wreck of the SS Stavronikita!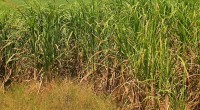 Join the Great Train Hike across Barbados, from the capital city Bridgetown to the north-east of the island!
The Nottinghamshire County Cricket Club returns to Barbados in March for a pre-season tour. They will participate in the Barbados Twenty20 Cup at Kensington Oval and play two-day fixtures against Hampshire and Yorkshire. Supporters will arrive in Barbados on March 13th for an 11 night stay and will be treated to a Welcome Reception at […]
For an island that's just 166 square miles it's amazing how much there is to in Barbados! Every day, and every night, the island is abuzz with activity and there truly is something for everyone. For sports fans there's: cricket playing nearly every weekend polo season between January and April horseracing throughout the year motorsports, […]
Barbados road tennis has been given further exposure to audiences all across the North American Continent. The indigenous Barbadian sport was featured on the CNN International network on January 11th. This feature showcased different aspects of playing the game, from playing in a village road, to a local competition featuring Barbados' No. 1 player Julian […]
Kensington Oval, Barbados will come alive with the excitement of T20 cricket in January 2012 as the Caribbean T20 tournament visits this historic cricket ground! The teams will initially be divided into 2 groups: Group A: Trinidad and Tobago, Windward Islands, Guyana, Leeward Islands and Canada Group B: Jamaica, Barbados, Combined Campuses and Colleges, Netherlands […]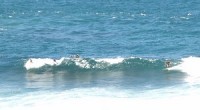 As the summer ends the waves will soon be heating up in the Caribbean island of Barbados as the surfing season reaches its peak! September will see the Senior Surfer of the Year and Junior Surfer of the Year competitions for men, women and juniors in both longboard and bodyboard. These events will be held at Parlour in Bathsheba, […]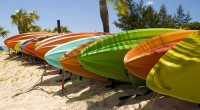 Did you know that Barbados is a great Caribbean vacation destination for kayaking?
The luxurious Sandy Lane Hotel in Barbados is now offering a Golf and Spa Escape that combines two of the hotel's most impressive facilities – their world-renowned golf courses and spa. The package includes two rounds at the Country Club (host of the 2006 World Golf Championships). Alternatively you can substitute one round with with a round […]