Freediving Barbados, the first and only freedive school on the island, has launched a new selection of AIDA approved courses, now available to book.
Lead instructor,Alex Davis, has launched the courses in Barbados to teach safe and effective freediving techniques to anyone who wants to learn, from complete beginners to advanced divers.
Freediving is an underwater diving technique where divers rely on their own breath rather than the use of breathing apparatus. Perfect for anyone with an interest in the ocean, looking for a fun holiday activity or who just wish to learn a new skill, freediving teaches improved diving techniques, relaxation, equalization, and safety awareness to promote confidence in the water.
Alex Davis, Head Diver and qualified AIDA instructor, completed his training in Deans Blue Hole [Long Island, Bahamas] and has logged personal bests including holding his breath for over 5 minutes and diving to over 200ft on a single breath. He trained with 17x world champion William Trubridge and diving legend Jonathan Sunnex.
Commenting on the launch of the AIDA courses, Alex Davis, said: "I am very passionate about the ocean and love sharing the unique experience of freediving with everyone. Our range of AIDA courses will give people the skills, knowledge, and confidence to enjoy amazing underwater dives with only one breath."
Courses now available to book include a one-day introduction to freediving from $150 USD, two-day AIDA 1&2* course from $250 USD, and AIDA 3* course from $350 USD. Private sessions can be arranged for those wishing to focus on specific elements of diving. Sessions can also be tailored for those with an interest in spearfishing in association with Spearfishing Barbados.
To find out more information on available courses and sessions, please visit Freediving Barbados and Spearfishing Barbados.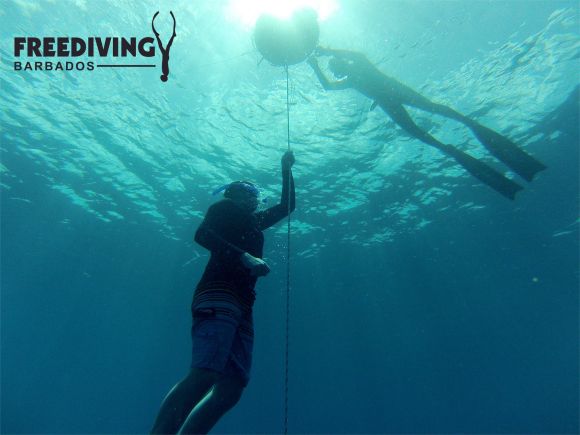 ---
Find your ideal Barbados accommodation...