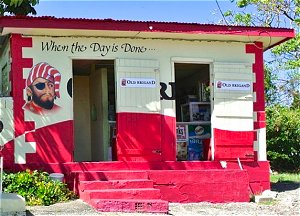 Above all else, the authentic rum shop is still a place where ordinary folk can get a cheap drink. A flask or mini of rum at $7 will keep you going for a while. A Banks at BDS$3 (US$1.50) and a Heineken at BDS$4 (US$2) is well under the rates charged at most bars.
Selling rum by the flask or mini is still a mark of the rum shop; you will not find that at Sandy Lane's bar or for that matter, most bars in the country that are not rum shops. The main stream bars and clubs are far too refined for that. No thank you. In a proper bar, you buy by the glass and pay a fortune.
That is my next criteria; a rum shop is a bare bones, rootsy place. It is not refined. It is very basic; the sort of place where the ordinary working man will feel at home.
Rum shops are privately owned by regular locals. An entrepreneur none-the-less, but one with no airs and pretenses; just a regular working landlord like the patrons. Middle class and more sophisticated landlords have jumped on the bandwagon and recreated the style of the rum shop, but these are upper-class establishments where the local man will feel uncomfortable. Thus, they are not real rum shops.
Some say that the rum shop had to be a wooden shack or chattel house. Not so; I have seen real, genuine rum shops that are stone. It's ambiance, ownership, costs and flasks that define the real rum shop.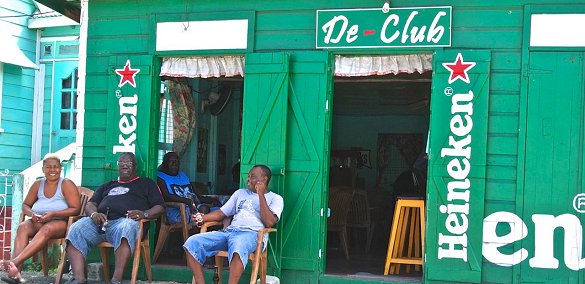 Some rum shop owners own a house next to the rum shop. That is certainly convenient but not essential to our definition of the genuine article. The Beck's rum shop where Rihanna staged one of her videos is owned by someone who lives in the adjoining house.
So that's our view of a traditional Barbados rum shop… what do you think? Add your comments below..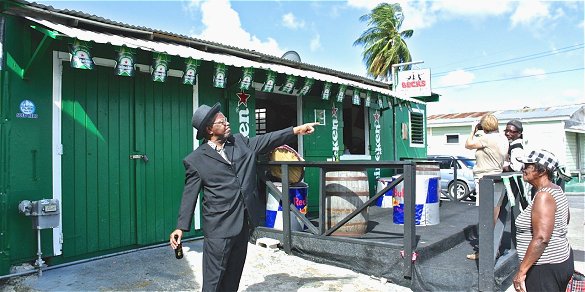 ---
Find your ideal Barbados accommodation...