Tag:
deals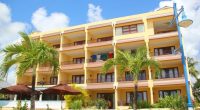 Love to travel, but cautious about spending too much on a vacation? Looking for cheap hotels in Barbados but don't want to sacrifice comfort and safety? Intimate Hotels of Barbados has got just the place for you, with rates as low as US$55 per night.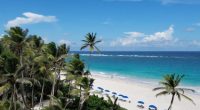 Sick of the dreary days of winter? Escape to Barbados for a warm welcome and sunny days…. all at a price that will make you smile even more!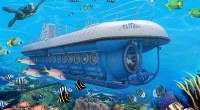 Atlantis Submarines Barbados announces the launch of its early booking offer to provide real value to those planning their winter getaway.
Are you travelling from the Caribbean to Barbados? Or maybe you're holidaying in Barbados and want to explore some of the other Caribbean islands for a few days? With REDJet 's a-MAY-zing sale you get fares to ALL routes (Barbados, Trinidad, Guyana St. Lucia, Jamaica and Antigua) for $US19.99! * But the deal ends soon! […]
Atlantis Submarines Barbados is happy to offer a fantastic October half term school special for their day tours! "Two children (3-17 years old) for the price of one !!!" when accompanied by two adults. This represents a savings of $52 US. E-mail bdsres@atlantissubmarines.com for more information and bookings.
The Atlantis Hotel in beautiful Bathsheba, Barbados is now offering a special deal of a 5 Night Stay (for two) plus Spa Credit for the unbelievable price of US$699. This Group-On deal represents a savings of $726 off the usual price of $1,425! Claim this deal at http://www.groupon.com/deals/ga-j-atlantis-hotel The Atlantis Hotel has been recently restored from one of […]
The Barbados Concorde Experience in now offering visitors the opportunity to win the grand prize of a return trip for two on British Airways! The supersonic  Concorde first came to Barbados in 1977 for Queen Elizabeth's return flight to England. Barbados later became the only vacation destination in this Hemisphere with a scheduled Concorde service. When the Concorde […]
Escape the cold winter nights with a summer holiday in the Caribbean… for less than you think! British Airways is now offering seven night holidays in Barbados from just £599! Accommodation options include: Coconut Court Beach Hotel, a lovely 3-star hotel located on a magnificent beach and offering a range of facilities including dining and freshwater pool. […]
REDJet has launched its Barbados-Trinidad route and is offering introductory fares as low as US$9.99! The service runs four times weekly – Mondays, Wednesdays, Fridays and Sundays. This is a great time for Trinis to fly to Barbados as many hotels, apartments and guesthouses are offering specially reduced Staycation rates. These rates are available to all […]
The Marriott Courtyard Bridgetown Hotel, located in the historic Garrison Area in Barbados is offering special deals to guests during the Crop Over summer festival! These specially discounted rates start at US$159 per night. In-room amenities at Courtyard Bridgetown include Plush bedding Cable TV (flat-screen) Free high speed internet access Hair dryer, coffee maker and safe On-site facilities at […]