Love to travel, but cautious about spending too much on a vacation? Looking for cheap hotels in Barbados but don't want to sacrifice comfort and safety? Intimate Hotels of Barbados has got just the place for you, with rates as low as US$55 per night.
Each property in this unique group of small, independent hotels (many family-owned and run) wonderfully combines affordability with high standards to create a pleasant ambiance and enjoyable Barbados vacation experience for all guests.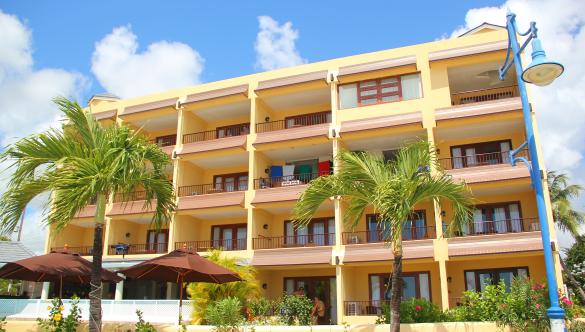 Additional Savings
The group includes vacation apartments with full kitchens as well as full-service hotels with kitchenettes. The ability to cook at least some meals for yourself adds up to big savings on dining costs. Barbados supermarkets will carry many of your favourite brands but since imported goods are subject to duties & taxes, these items will often be significantly more expensive than your prices at home. It's a good idea to pack some staple items, but remember to consider the additional airline fees for additional luggage.
When shopping in Barbados on a budget, look for small vendors selling local, seasonal vegetables and fruit. If you're unsure about how to cook any of these items just ask the vendor, they're happy to give you preparation tips and share their favourite recipes.
The concierge at your hotel can also give you the insider scoop on where to get the best food prices close by. If you're staying in Barbados for several weeks it might make financial sense to join one of the wholesale clubs such as PriceSmart or Cost-U-Less to buy food items and toiletries in bulk. Compare their membership costs to your expected savings to see if it's worthwhile.
Best For Your Budget
Even within the range of cheap Barbados hotels rates vary depending on location, amenities, and room types. When looking for a budget-friendly hotel, be sure to identify the facilities that are most important to you (maybe you must be on the beach, perhaps you require high-speed WiFi, it may be that you love an outdoor swimming pool) and look for the best-match accommodation in your price range. You really don't want to just look at price and then end up at a hotel that you can't enjoy. It's your vacation and you deserve the best for your budget.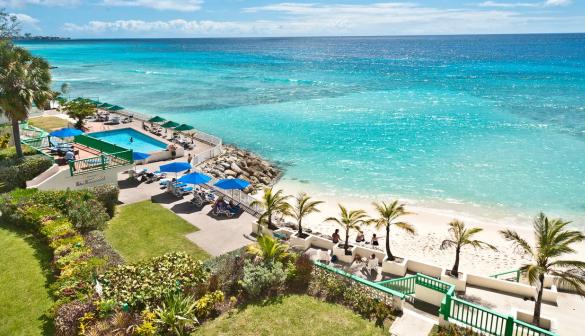 Book Direct & Save
Booking direct with the hotel, rather than through a site such as Expedia or Booking.com, can often be cheaper as the hotel owner can immediately offer you discounted rates and special deals. Always take the time to contact the hotel directly to see if a better price is available.
We invite you to head over to the Intimate Hotels of Barbados and explore their budget-minded hotels!
Wishing you a wonderful visit to Barbados.
---
Find your ideal Barbados accommodation...