Monkeys Travelling Minstrels
The Barbados monkeys travelling minstrels show is fun interlude to the Barbados Covid19 curfew! In fact it happens mainly because of the curfew. Barbados green monkeys are getting rather brave as no one is about and the place is remarkably quiet. They are frequent visitors and add hours of entertainment as you can see here in this Instagram IGTV video on the Barbados Monkeys Traveling Minstrels.
Monkeys Stage Traveling Minstrel Entertainment
Above is the first Act of a two act play on day 1 of the series. This performance takes place on the courtyard. There is a brief intermission as the stage moves to the back gardens with several delightful trees to swing and jump on.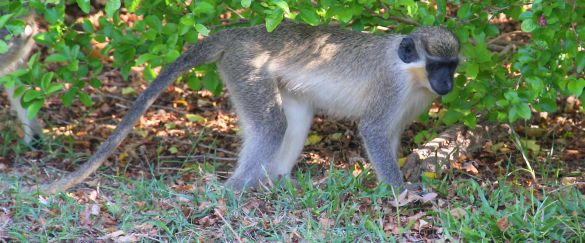 Barbados Green Monkey
The Barbados green monkeys have been living on the islands for about 350 years. They originally came from Senegal and the Gambia in West Africa approximately. "About 75 generations have occurred since these monkeys arrived in Barbados and, as a result of environmental differences and evolution, the Barbados monkeys today have different characteristics than those in West Africa." Source Barbados Green Monkey
The monkeys are thought to have been brought to the Caribbean as pets by slavers. Thy were transported across the Atlantic Ocean to the Caribbean islands, along with the enslaved Africans. The monkeys subsequently escaped or were released and became naturalized.
They are now native to several West Indian islands including Barbados, Saint Kitts, Nevis, Anguilla, and Saint Martin.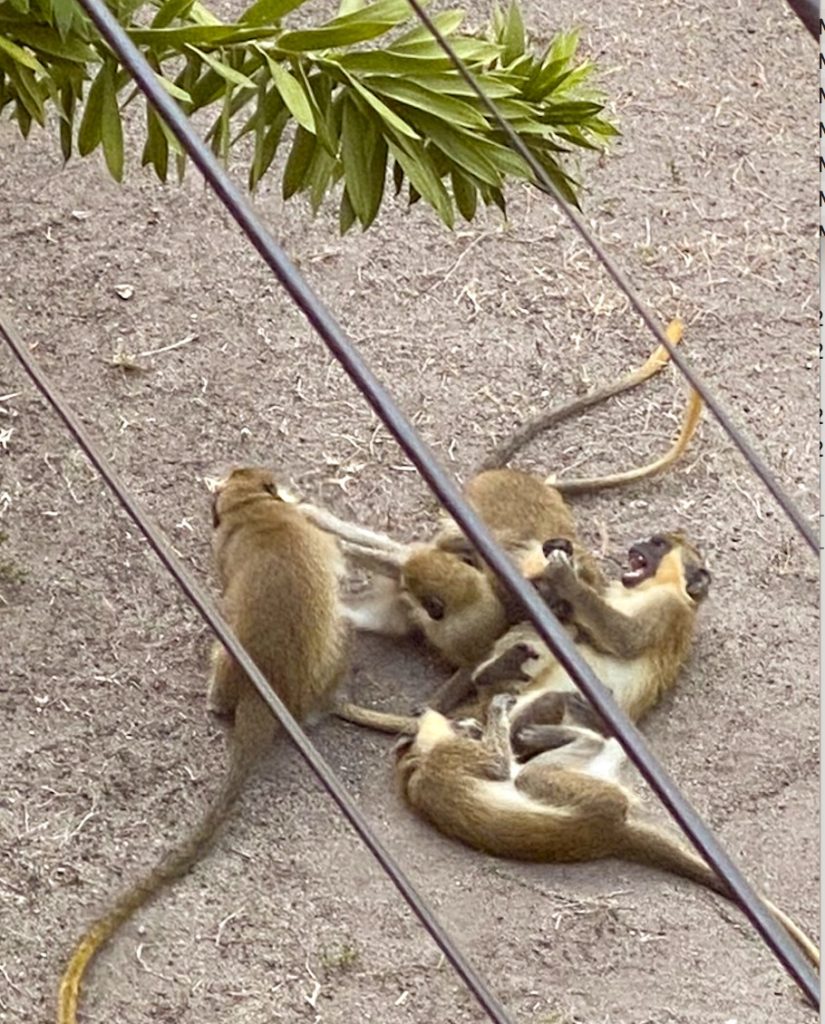 Related Links
Others ways to cope in the curfew >> Barbados Coping With the Curfew
More about the Curfew – Barbados Curfew Rules & Shopping Schedules
(c) Videos by @lifestylesofTheArtisan

---
Find your ideal Barbados accommodation...