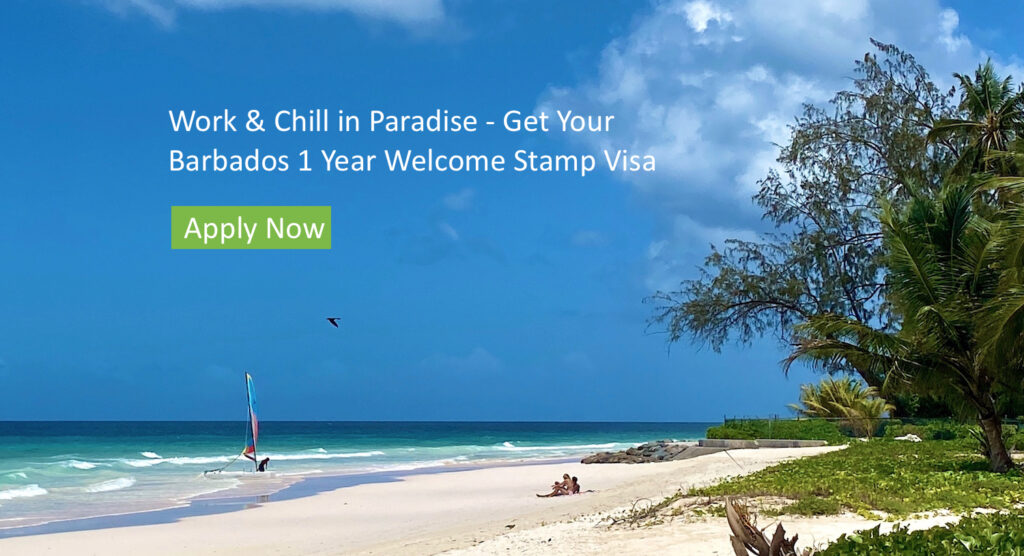 Welcome | Barbados Benefits | Lifestyle | Application | Covid Traveller

Welcome
Update Dec 2020 – Barbados is now listed as one of the worlds top COVID Safe destinations – See what they have to say at https://barbados.org/blog//covidsafevacations/
Mia Mottley, Prime Minister of Barbados, invites you work in paradise and makes it easy for you to live and work here with the Barbados Welcome Stamp.
Many retired people and others are deciding to enjoy long stays in Barbados, away from the pandemic in large cities and COVID-19 spikes. Now Barbados reaches out to everyone, offering a "one-year welcome pass to work from paradise". With all the facilities of the modern age, Barbados is an ideal location from which to work or just relax and stay safe.
Welcome | Barbados Benefits | Lifestyle | Application | Covid Traveller

Benefits of Remote Working from Barbados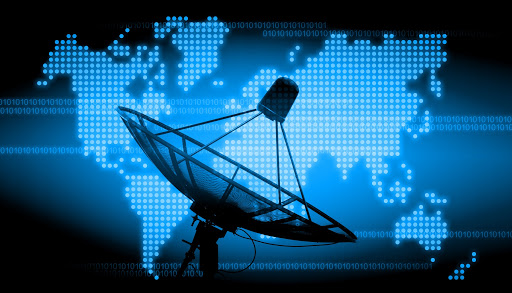 Teleworking in now widely available and in the post-COVID-19 world, it is a preferred alternative to social distancing in the office. The availability of telework opportunities around the world means people can now move to locations that offer an attractive lifestyle with high-capacity network facilities to Zoom, teleconference and communicate in a supporting infrastructure.
Barbados fits the bill with fiber-optic networks and supporting services that are world-class. It has the highest capacity and fastest network in the Caribbean and is one of the world's most wired countries.
World Class Resources at a Click
Networking
The island's fiber-optic networks are the backbone for two major international network providers who run state-of-the-art systems for work, business and entertainment. They are supported by an array of specialized hardware and software houses to help you with any project.
Mia Mottley adds: "Remote workers will be able to stay in condos, villas and hotels and the country will provide work spaces".
Accommodation
Barbados is one of the world's top vacation destinations. It provides a vast array of leisure, business, work and accommodation resources for a variety of budgets and tastes. Staying in Barbados, you will find inexpensive apartments, inns and AirBnb accommodation, as well as magnificent hotels and private villas.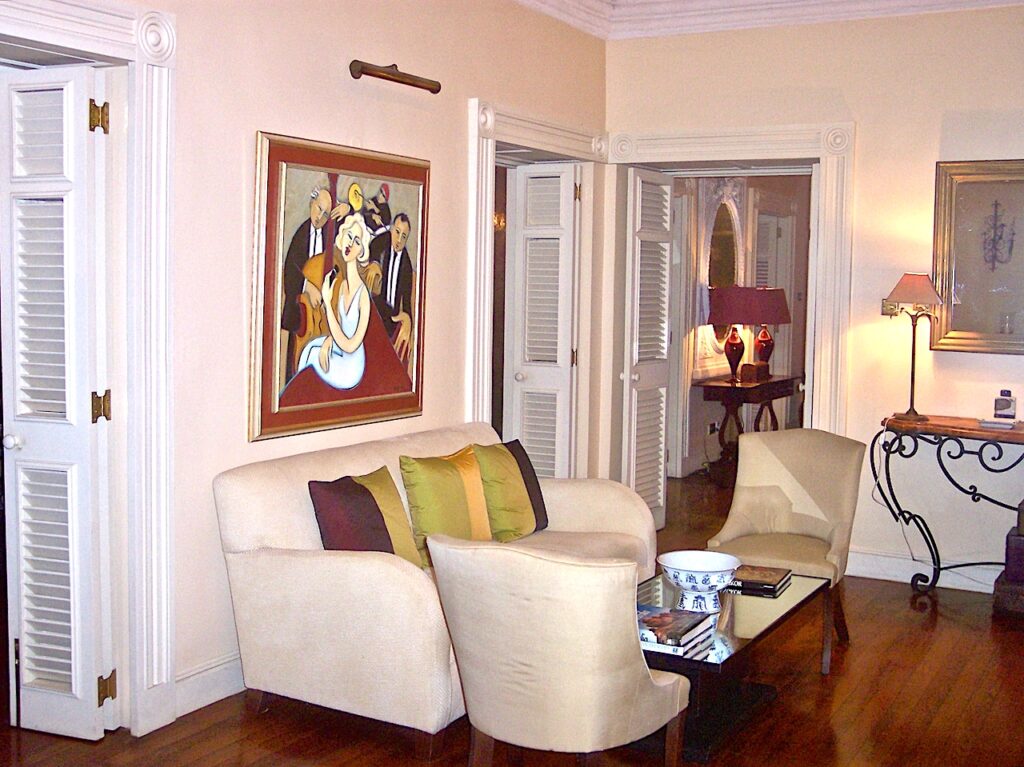 Healthcare
Barbados has excellent healthcare starting with a modern laboratory which received top rating on testing and tracking the Covid-19 virus. There is also the Queen Elizabeth Hospital and a number of polyclinics, public healthcare facilities and private clinics. The welcome visa long stay visitors should have their own healthcare insurance. Local insurance companies are available for visitors.
Schooling
If you are coming with a family you will be pleased to know that Barbados schooling is ranked as one of the top 10 best schooling system by the World Economic Forum. Teaching is based on the British system and the island has a 99.9% literacy rate. You can apply for a student visa (BDS$300). Government schools (Public) are subsidized for Barbadians visitors will . will pay a a bit more but it is very reasonable. Education fees vary by school, you may contact schools directly at he number in the link below.

See more about schooling and education in Barbados >>>
Living in Barbados
With most major international management companies, accounting firms, and banks operating in Barbados, it is a desirable setting and lifestyle in which to work, play and stay. The island has had the slogan , "Barbados Works" for many years. It means that things get done and there are all sort of special service of international standard available.
Their are many local markets and a thriving down town shopping area. The supermarkets are well stocked with brands you will recognize.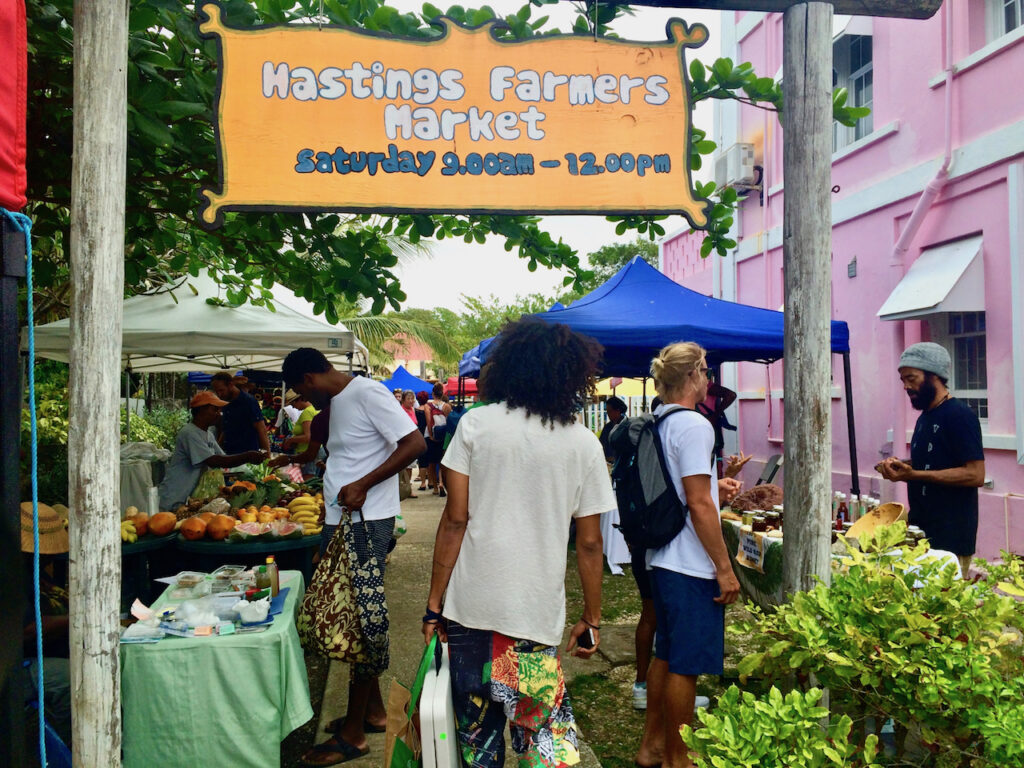 Barbados has several high fashion and specialty boutiques, including very ritzy Limegrove Lifestyle Center. it has shopping malls, craft shops, department stores with duty free shopping at many establishments.
All imports are cost more than you may be used to so buy local might when you can. Check out your local fish markets for fresh catch of the day.
Utility bills are reasonable and electricity and water supply is generally reliable and high quality. The high-speed Internet is good but it may cost more that you are used to in major cities. Check with Flow or Digicel for the latest rates and deals on broadband and entertainment bundles/
More like this see Relocating to Barbados
Who Can Apply for the Barbados Welcome Stamp
The requirements are simple. Applicants must have an annual income of at least USD $50k, plus health insurance. The cost to process the stamp is USD $2000 for a single person and $3000 for a family. Background checks will also be required. Applications will be processed within a week. Application forms are available now.
Welcome | Barbados Benefits | Lifestyle | Application | Covid Traveller

Barbados Lifestyle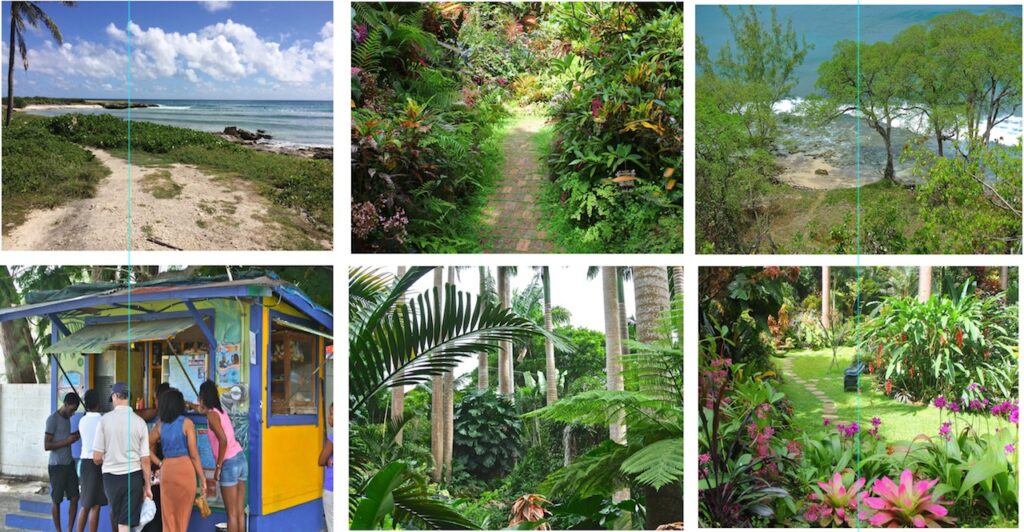 Pepper your days of remote work and communication with idle time splashing in the ocean or sailing into the sunset. Get inspired with walks along the endless sandy beaches.
The Barbados lifestyle will inspire your creativity and fill you with renewed energy to work, rest and play.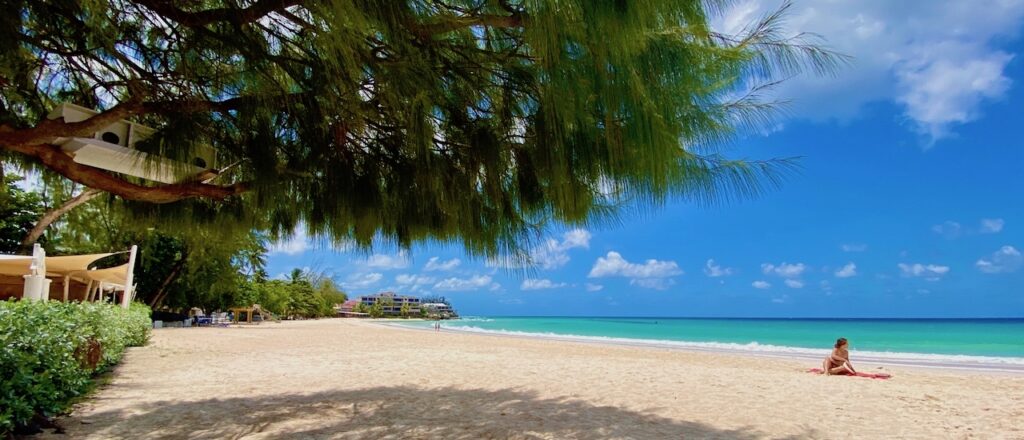 Visitors Stay for the Lifestyle
It is a lifestyle that is infectious- here is a lovely story on one couple who were locked down in the curfew and discover the true nature of the people and the island. They decided to stay for the year with the Welcome Stamp. https://www.telegraph.co.uk/women/life/stranded-barbados-lockdown-now-dont-want-come-home/
CNTraveler has Barbados as one of the top places to visit Now. Even if you don't plan to stay for a year, as they say; "If you're not ready to commit to a year-long visit, it's still worth flying down here this month". https://www.cntraveler.com/gallery/best-places-to-travel-october
Apply For Your Barbados Welcome Stamp Now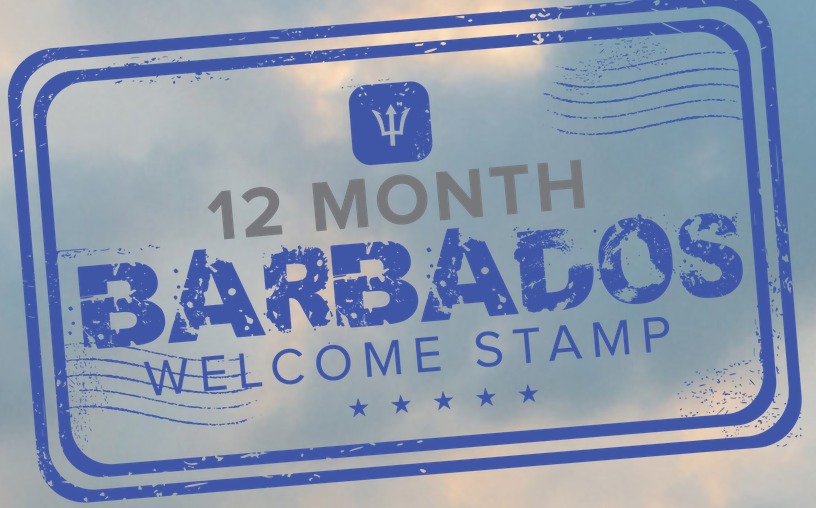 Visit Barbados Government information Service for more details on the application process and to apply online.
---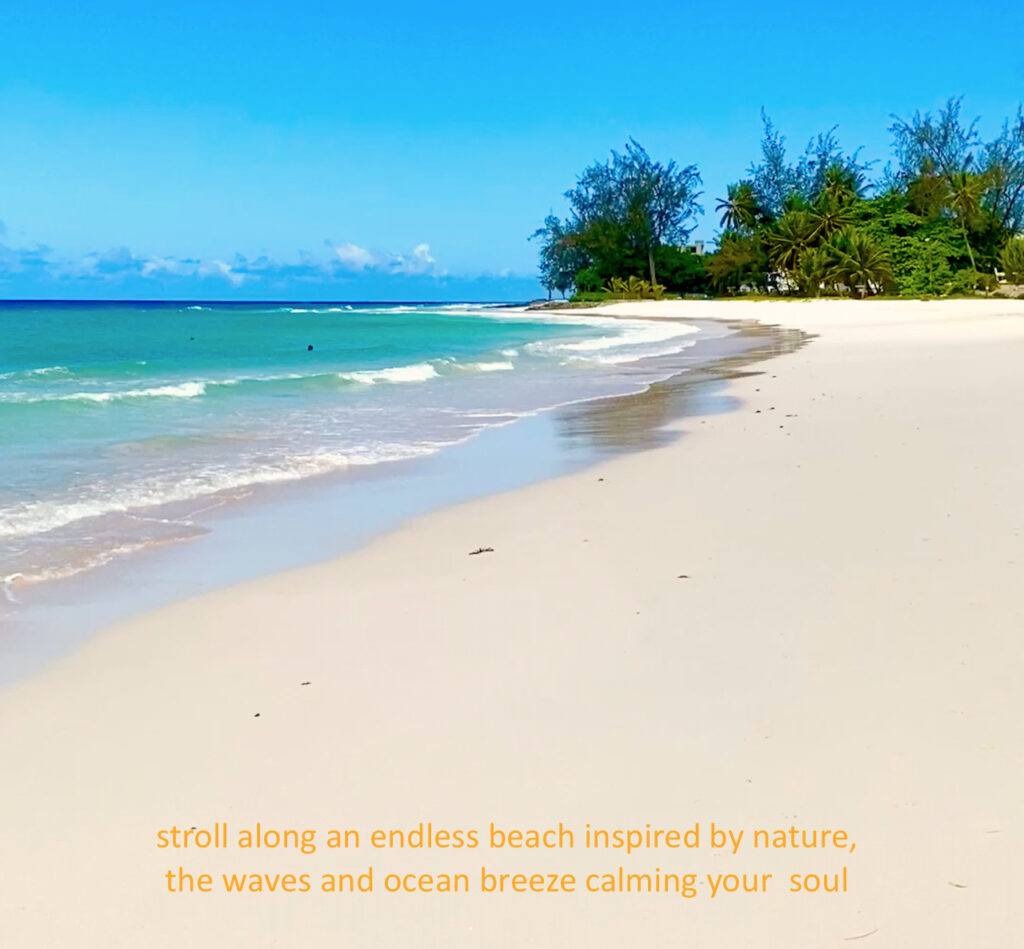 Video of Benefits & Details of the Welcome Stamp
Passenger-Friendly COVID Travel Protocols
The protocols for entry to Barbados are really very simple. We have summarized it to just 2 steps: What you do to enter the island – and 2. protocols for all at the airport. If you are planning a trip check this page below. Click the image or the link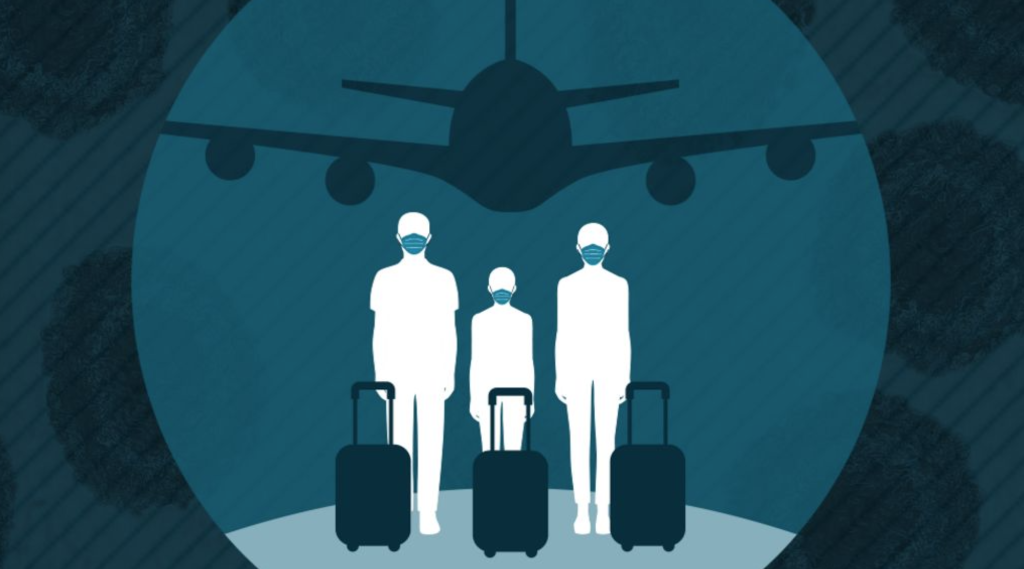 The Protocols, flights, entry and stay in Barbados have been streamlined for your convenience. See https://barbados.org/blog/covidtravelsimplified
What happens If You Get Covid in Barbados
Al arrival are tested for Covid-19 before they leave or at the Barbados airport on arrival. Anyone that test positive will be taken care of in an isolation facility. Passengers are monitored and tested weekly and asked to self quarantine in their resort for 2 weeks.
Tracking and testing is helping to control outbreaks and safeguard all visitors and the local population. We are keeping a running account of visitors covid19 cases by day and by country of origin.
See detail at https://barbados.org/blog/ifyougetcovid
Video By Travelling with Kristin
---
Get the Lowdown on Barbados Lifestyles, People and History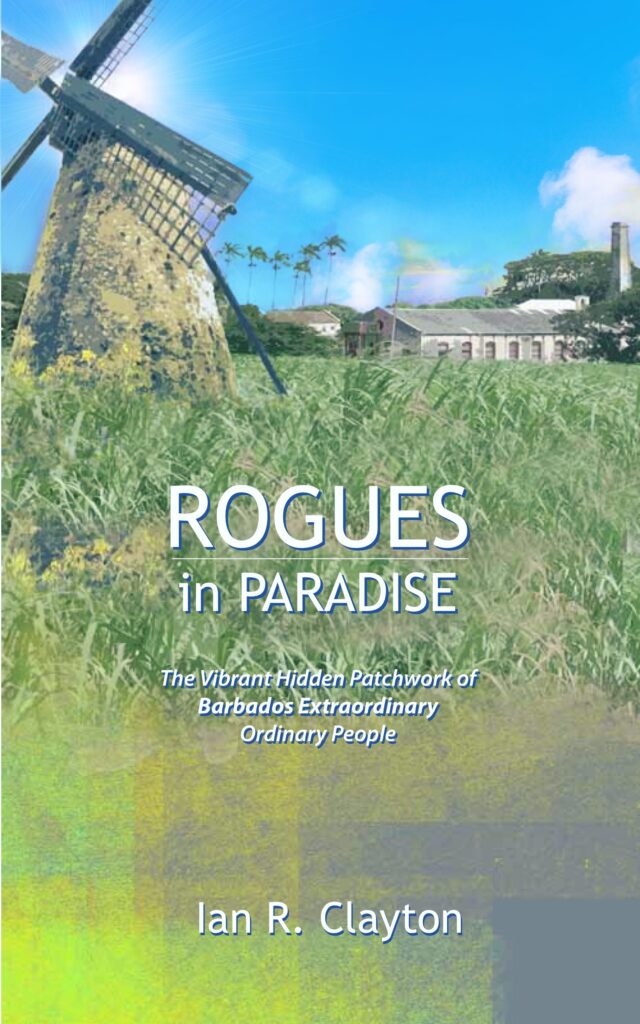 A Lovely 5-Star Book Review
Gripping, charming, utterly unputdownable paean to Barbados, this book brims with wit, elegance, and subtle humour that instantly catapult us into the rhythm of Barbados. Each character jumps off the page, their images as vivid as the pictures painted by Woolly Hewitt or Darla Trotman.
(c) Ian R Clayton, Author Rogues in Paradise
Welcome | Barbados Benefits | Lifestyle | Application | Covid Traveller

---
Find your ideal Barbados accommodation...