Duty Free Shopping in Barbados
How To Shop Duty-Free
Go duty free shopping in Barbados for incredible savings on top brands and designer products. Duty-free prices in Barbados are usually 20% to 40% cheaper than regular prices.

Remember to have your passport and plane ticket with you when shopping as these are required for duty-free purchases.

Note that while you'll receive most duty-free products at the time of purchase, alcohol and tobacco are delivered to the airport to be collected by you on departure. You will receive duplicate copies of your receipt with one being submitted when you collect your goods on departure.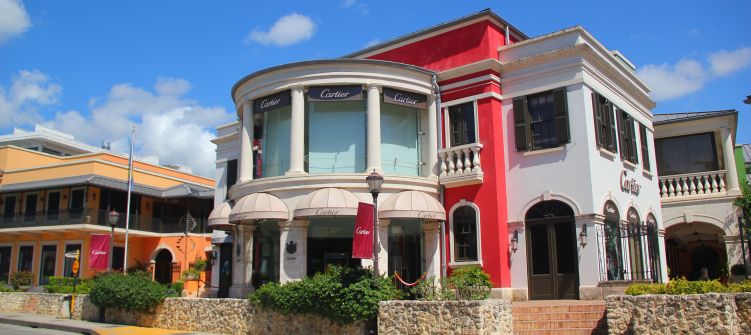 Stores offering duty free prices are still required to show the local price for products. Price tags in such stores typically display 3 prices:
LP BDS$ - local price in Barbados dollars
DF BDS$ - duty-free price in Barbados dollars
DF US$ - duty-free price in US dollars.
Where To Shop
Travel into the capital city Bridgetown for a wonderful day exploring this historic town (a UNESCO World Heritage Site) and shopping for jewellery, liquor, electronics, clothing, and much more all at duty-free prices. In the city you'll find many modern stores carrying designer brands at excellent prices, interspersed with smaller shops and roadside vendors. In addition to making tax-free purchases of international brands consider supporting some of the smaller establishments who, although not offering duty-free prices, do provide quality products as a decent price.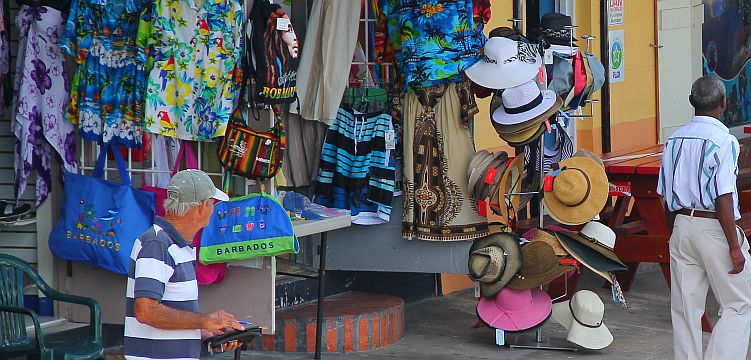 Visiting Barbados as part of a Caribbean cruise? It's just a short stroll from the cruise port into Bridgetown. Head onto the main street - Broad Street - and check out the stores.
Jewellery is a particular favourite for visiting shoppers and Barbados is fortunate to have a number of excellent jewellery stores including Diamonds International, Colombian Emeralds and The Royal Shop. These are conveniently located across the island including at the airport, in Bridgetown, and in Holetown.
Need to do some last minute shopping when departing Barbados? You can also make duty-free purchases at the airport with several shops carrying gifts, souvenirs, rum, clothing, etc. Some of our favourites are The Refinery (liquor and tobacco), Best of Barbados (gifts and souvenirs), Colombian Emeralds (jewellery and watches), and Runway (perfume, clothing, sunglasses).
What To Buy
Happy Shopping!