Barbados Pharmacies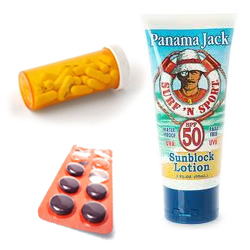 Need a Barbados pharmacy during your vacation? There are a number of pharmacies across the island ranging from larger chain pharmacies to smaller establishments.
Many of the larger shopping malls have pharmacies on-site, including Sheraton Mall and Lanterns Mall on the south coast and West Mall on the west coast. In addition, there are independent pharmacies across the island.
Barbados' excellent educational system and training for those in the medical field ensures that the island has many qualified, knowledgeable pharmacists.
Many Barbados pharmacies offer much more than simply dispensing of medications. In particular those in the popular tourist areas are fully stocked with a range of beauty products, sunblock, sunglasses, etc.
Here are some tips when travelling:
Pack medication in their original, labelled containers
Carry a copy of the original prescription
Carry an extra supply of medication in case your travel is unexpectedly extended
Pack medicines in your hand luggage rather than your checked luggage
Travel with a list of your medications, including generic names and brand names, and dosage
If you wear glasses, pack an extra pair
Consider wearing a medical alert bracelet if you have allergies
Ensure that your travelling companions are aware of any allergies or serious medical conditions you suffer from
If travelling from the US, check the Transportation Security Administration site for current guidelines.